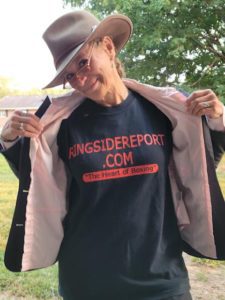 By Janet Grace
When I tell doctors that yes, indeed, I do hear voices in my head, I quickly have to follow that up with 'I mean, I compose'.
I hear the entire song perfectly created as if I'm a radio station picking up on the Universe's Beat. I have to drop what I'm doing and record it or it'll be gone by the time I can say: Holy Shit! Quick! Get it! Many dishes have met their demise. I'm usually day dreaming when it happens or in a very relaxed state. I once said to myself while dreaming a dream ( yes, that's another title to one of my songs): HEY! GET UP! THAT'S NOT MICHAEL JACKSON ON THE RADIO! GET UP. THAT'S YOU. IT'S YOURS! I flew out of bed that time, tripping over the fifty nine covers my mother insisted on placing on the bed, but I GOT IT!!
It's on a cassette as are soooo many others. Bits, pieces, poetry, ideas for books, inventions, etc. That's what I'm working on right now. I got a cassette that has an mp3 port for transferring. I'm transferring files as fast as I can learn what to do next, besides seeing if the masters are good enough for the many sites and choices available for showcasing ones repertoire.
Anyhow, I had one of those uh, uh moments a few moments ago. I got it down. I don't know who this is. Edgar, perhaps? Not what I would consider my style but then again, I'm just a channel for the many who vibe where I'm vibing.
See why it's so important to be tuned to LOVE on all levels? So what, if it makes you a schmuck. Karma is the ultimate justice. I'll be vindicated universally and the other asshole is going to go through some things. The pen is mightier than the sword and LOVE is the highest vibration. That was what I said to my daughter every day as I kissed her cheek at the school bus drop off.
Anyhoo, this is what came out. It was done the second I stopped typing. The words just came and boom, there it is. Seconds later. If you're feeling it, hit me up. Hit me up either way but I heard no music this time, just the words that poured out. Without further adieu …
Oh, oh, here it comes …
And let the wind
Whisk u away
madness is
Unfulfilled notions
Potions bring
Rise
Reach for the shadow
It knows you the best.
Crawl in it's womb
Cool like the Earth
Finally home,
It's time to rest.
Welcome Autumn.
Season of the Dead.
IKR? Thoughts? What do you think it means?
Brightest regards,
JG )O(
Contact the Feature Writers