"Field of Dreams" Actor Art LaFleur Dead at 78- Entertainment News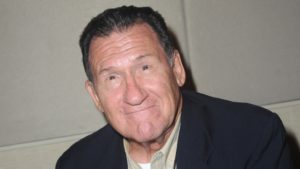 By Geoffrey Huchel
Character actor Art LaFleur, known for his role as baseball player Chick Gandil in FIELD OF DREAMS (1989), passed away November 17, 2021, in North Hollywood, California. He was 78.
LaFleur may also be familiar to audiences for his portrayal of another baseball player- the legendary Babe Ruth, in the coming-of-age film THE SANDLOT (1993).
His additional film and TV credits include CHARLIE'S ANGELS (1976-1981), LOU GRANT (1977-1982), THE HOLLYWOOD KNIGHTS (1980), THE INCREDIBLE HULK (1977-1982), WARGAMES (1983), BENSON (1979-1986), THE A-TEAM (1983-1987), THE BLOB (1988), LIFE GOES ON (1989-1993), OSCAR (1991), FOREVER YOUNG (1992), MATLOCK (1986-1995), MAVERICK (1994), ER (1994-2009), THE REPLACEMENTS (2000), THE SANTA CLAUSE 2 (2002), THE PRACTICE (1997-2004), THE SANTA CLAUSE 3: THE ESCAPE CLAUSE (2006), SPEED RACER (2008), COLD CASE (2003-2010), and THE MENTALIST (2008-2015).
Ringside Report sends our condolences to Art LaFleur's family during their time of grief.
[si-contact-form form='2′]