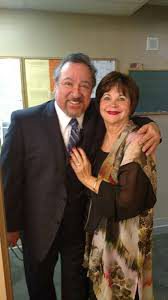 By Geoffrey Huchel
Actor Eddie Mekka, known for his role as Carmine Ragusa, AKA the "Big Ragu", on the classic sitcom LAVERNE AND SHIRLEY (1976-1983), passed away on November 27, 2021, at his home in Newhall, California. No cause of death was disclosed. He was 69.
Born in Worcester, Massachusetts on June 14, 1952, Mekka moved to Los Angeles in the mid-1970s to pursue acting, and landed the role of Carmine Ragusa on LAVERNE AND SHIRLEY. He remained on the series until it was canceled. After the series ended Mekka continued to appear in several films and TV series. He guest-starred as Carmine Ragusa in two episodes of HAPPY DAYS (1974-1984), and was Madonna's dance partner in the bar scene for the film A LEAGUE OF THEIR OWN (1994), directed by his LAVERNE AND SHIRLEY co-star Penny Marshall.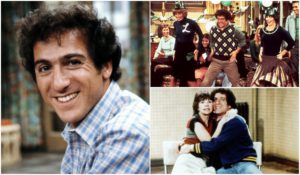 Mekka's additional credits include THE LOVE BOAT (1977-1987), FANTASY ISLAND (1977-1984), MOONLIGHTING (1985-1989), GUIDING LIGHT (1952-2009), FAMILY MATTERS (1989-1998), CALIFORNIA DREAMS (1992-1997), WEIRD SCIENCE (1994-1998), THE JAMIE FOXX SHOW (1996-2001), SUNSET BEACH (1997-1999), THE BOLD AND THE BEAUTIFUL (1987-), 24 (2001-2014), DREAMGIRLS (2006), CROSSING JORDAN (2001-2007), THE SUITE LIFE OF ZACK AND CODY (2005-2008), ER (1994-2009), THE YOUNG AND THE RESTLESS (1973-), and DIARY OF A LUNATIC (2017).
On stage Mekka performed in productions of "The Lieutenant", "Hairspray", "It Had To Be You", "My Mother's Italian, My father's Jewish & I'm In Therapy", and starred as Tevye in Fiddler on the Roof".
Ringside Report sends our condolences to Eddie Mekka's family during their time of grief.
Contact the Feature Writers