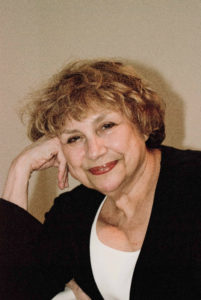 By Diane Batshaw Eisman, M.D. FAAP Doctor Eisman, is in Family Practice in Aventura, Florida with her partner, Dr. Eugene Eisman, an internist/cardiologist
It must have been a dark and dreary night.
Visualize this: The great Dutch artist, Vincent Van Gogh is depressed, not an uncommon state of being for him. It is December 23, 1888, just two days before Christmas. In an extreme act of desperation or insanity, Van Gogh grabs a razor and cuts off his ear.
But why?
Why would a renowned and influential painter succumb to such mad impulsivity?
At the time, he was living in Arles in the south of France.
Paul Gauguin, an equally talented and well known artist accepted the invitation of Gaugin to visit and work.
The two men spent nine weeks together, often painting side by side. Their relationship has been described as usually volatile, but sometimes quite companionable. Their love-hate relationship often had them quarreling over many different topics.
The two artists had been confined indoors for quite some time due to continuous heavy rain. Gaugin threatened to leave Van Gogh and return to Paris. This caused a violent quarrel culminating with Gaugin storming out of the house. Supposedly Van Gogh grabbed his trusty razor intending to follow and slice and dice his 'friend;" but, came back to his home and sliced off his own inoffensive ear.
And of course there is another theory of causation. Van Gogh had a brother, Theo. His brother always stood by the artist, giving him financial support as well as moral support. In a letter, Theo announced his engagement and some believe that his engagement set off Van Gogh's self-mutilation. Van Gogh's future was more tenuous with the stress of financial concerns. Theo would now have a family to support.
And after the ear lay withering on the ground with Van Gogh bleeding….what happened to this unfortunate appendage? Today, it would have been put on ice and sewn right back on. No such luck for Van Gogh.
Somehow, with blood pouring forth, the artist managed to walk to his favorite brothel and he presented the parcel with the ear to a young woman. She wasn't a prostitute bur worked there. When this poor woman opened the package and saw the ear, she passed out. Van Gogh ran and somebody called the police.
Van Gogh did not fare as well as his ear. The morning after this debacle, Gauguin returned to their shared house. He must have been horrified when he found police on the premises and his fellow artist lying in a bed soaked with blood.
These accounts come from witnesses, from Vincent van Gogh and Paul Gauguin. There is yet another theory which has surfaced after police investigations, other witness accounts and letters from the two main characters. Gauguin was a proficient fencer. Van Gogh, in a fit of rage and insanity rushed him and Gauguin rushed for his sword. There are those who believe, that, whether by accident or intention, it was Paul Gauguin who had sliced off the ear.
After spending a long time in an asylum, on July 27, 1890, Vincent van Gogh killed himself with a 7 mm revolver.
We know, for certain, that the poor ear was shorn away from its place…but nowhere can I find which ear it was.
The bed in which the artist had lain after his raging act of self-mutilation has been immortalized by him in The Bedroom at Arles, painted in 1888.
The lopping off of his ear was documented in a painting completed in1889 "Self-Portrait with Bandaged Ear." The right ear was bandaged…but was it really the left ear? Was Van Gogh looking into a mirror?
Dr. Curmudgeon suggests "Bitter Medicine", Dr. Eugene Eisman's story of his experiences–from the humorous to the intense—as a young army doctor serving in the Vietnam War.
Bitter Medicine by Eugene H. Eisman, M.D. –on Amazon
Doctor Curmudgeon® is Diane Batshaw Eisman, M.D., a physician-satirist. This column originally appeared on SERMO, the leading global social network for doctors.
SERMO www.sermo.com "talk real world medicine"
Contact the Feature Writers