"The Mack" Star Max Julien Dead at 88 – Entertainment News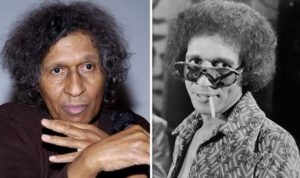 By Geoffrey Huchel
Actor Max Julien, who was known for his leading role as Goldie in the blaxploitation film THE MACK (1973) passed away January 1, 2022 on his 88th birthday. The cause of death was not disclosed. He was 88.
Max Julien was born Maxwell Banks in Washington, DC on July 12, 1933. He began his career by performing in Shakespeare-In-The-Park in New York City, and then moved west to Hollywood where he landed roles opposite Jack Nicholson in PSYCH-OUT (1968) and Candice Bergen in GETTING STRAIGHT (1970).
His additional film and TV credits include THE BLACK KLANSMAN (1966), THE SAVAGE SEVEN (1968), UP TIGHT! (1968), THE MOD SQUAD (1968), THE NAME OF THE GAME (1970), CLEOPATRA JONES (1973), DEF JAM'S HOW TO BE A PLAYER (1997), RESTORE (2001) and ONE ON ONE (2005).
Ringside Report sends our condolences to Max Julien's family during their time of grief.
[si-contact-form form='2′]