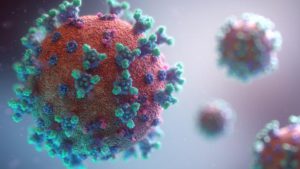 By Janet Grace
I do not have the statistics but the saddest thing about this is that many will read that and not even blink.
I believe it's time for all of the leaders of all the world to get together and tell the truth about how many people have perished from the covid-19 and other variants stemming from it. This is where there's a miscommunication. The Ever Stupississimo Fat Guy, who wouldn't know the difference between virus, flus, cold, strep, etc. misled the public and then refused to say that he was wrong.
If ALL the Leaders were to lay the truth on us, together all at once. "Hello, we are here to speak to you about our Current God: Covid" perhaps those who do not believe that this is truly happening will understand that it most certainly is.
Imagine a commercial in which every single leader confirms that the killer Cold exists and how many have died up to the day.
The impact of this worldwide, needs to be looked at from many angles including possible terrorist bio whatever, but right now, let's concentrate on keeping people alive, yes?
What we've seen thus far is that this virus has exterminated and continues to wipe out the weakest, most vulnerable, certain races are more susceptible to being affected than others. Those who are better able to have access to the best care, get it before others and that; itself, has nothing to do with finances but with each country's healthcare system, and yes, of course shenanigans happens.
We waited what seemed like until forever, but it was only a matter of months, before any thing resembling an antidote or cure was brought out.
Many were quick to rush out and get jabbed ASAP, rightfully petrified of joining the masses stacked in freezer trucks, myself included.
I do NOT care that I may grow a third toe. I DO care to be around as long as I can if only to spread the love.
What baffles me are the folks who refuse to believe that there is truly a Killer Cold Virus killing many all over the world. Also, and equally deviant are those who say that they don't care. Many of these same folks would give you the shirts of their backs in other situations as long as they believed that you needed it.
We haven't done enough to demonstrate to them that this indeed is true. The prior administration made it their solemn duty to exterminate as many of us as possible. The Fat Guy lied and the GOP lost the last morsel of their souls showing support for the lies over, We, The People.
It's time for the magician to reveal his tricks. It's time for someone who has all the receipts, like Michael Cohen, (js), Melanie (sic) Jared, Ivanka, etc. Giuliani, we already know what a slime bucket he is. He bleeds black hair dye! MARON! If that happened on "Supernatural" you'd get it, but, yes, he or any of the other clowns — to jump out and say: "this is how we do it" and sing like a bird.
I believe that if these naysayers of mask mandates were faced with the truth; as stark as 911 was, where there was no discussion over its devastating reality, I think they might change their tune. If only one did, that's one more and of those that did it confessed or sang and just let us know how much "Someone" was paid and by whom to end the world as best as possible. That's what it feels like, IMHO.
Right now, we're going through a world wide 911, where the skies are falling for so many, every single second of every single day.
I IMAGINE: A commercial with a child speaking that says:
Covid has killed xx of the world and is still going strong. They still haven't found a vaccine for kids my age. We're in danger. Our lungs aren't fully developed and we're tiny. Don't kill us. Please wear a mask. Even if you don't believe it. What if it's true? Why would you want to hurt me?
Or, this one:
My mom is the cashier at the place you walked into and refused to wear a mask. You spat on her as you left. Now, she's coming home to me and she doesn't know she has it. I'm going to rush to her and kiss her right where you spat above her mask.
If you were to hear that, it's going to slap you in the face but people need to hear these scenarios, so they can wake the hell up.
So many people are playing Russian roulette. I swear. Here's another idea:
A commercial that shows masked vaxxed people playing Russian roulette right before they enter a store. Those that survive, go in. They play again when they step out the store, take off their mask and someone walks passed them and blows cigarette smoke their way. And the maskless person drops but not before breathing on someone else going into the store. Maybe they can be green and turn red when they become infected. Oooh, imagine if the person blowing the smoke smiles at them and then turns into death herself! I have been watching too many spooky movies, perhaps, but in my defense, my whole point is to be as stark as possible to reach the ones who still have a stop the steal flag on their lawn.
Show it like a zombie outbreak.
That's what it is. Think about it.
People going crazy at stores over toilet paper, etc.
Just Saying.
Rant Over.
If you like any of these ideas and would like permission to use them, I invite you to reach out to my attorney. She calls me Mom. <3.
I invite all my readers to subscribe to my show: Janet Grace: Inside The Mind Of Me Podcast Show on YouTube.
Peace/Out:
JG )O(
Contact the Feature Writers