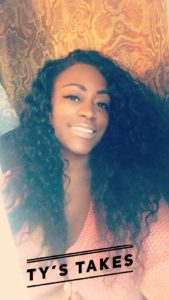 By Ty Ross
Mustard or Mayo? That is the question. Mustard? Hot Dogs, sausages and warm sandwiches only. Mayo? BLTs and cold cuts. Tuna and potato salad are MAYO ONLY! No exceptions! Toasted? Cold sandwiches are a definite NO! They get mayo and cold bread. Melted cheese only goes on warm sandwiches. If the meat is cold, so is the cheese. Full stop!
Now whether or not we want to admit it, we all have 'food rules'. Without them, who are we? They are what separates us from the savages.
Gravy, no gravy. Biscuit or roll? Do you dip it, or spread it? When is it acceptable to use margarine over real butter? Well, that depends. Call it quirky, call it OCD. Call it whatever you want as long as isn't a corn dog dipped in ketchup, cuz that would just be wrong…
Ty's Takes is a short weekly column on various topics ranging from politics to entertainment told from Ty's honest, but quirky point of view. No subject is off limits, nor safe from Ty's sarcasm and snark.
[si-contact-form form='2′]