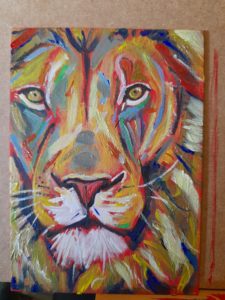 By Radical Rhymes
I was an academic failure, that much is established fact. I left school with barely a useful qualification to my name. So, it came as an enormous shock to friends, family and former teachers when I eventually enrolled to undertake a PhD.
Now, if I'm honest, I had no real idea what was involved, though I had a very real idea about what was at stake. At my first supervision session the academic who'd recruited me in my second year, the one who'd encouraged, nurtured and supported me wrote on the whiteboard in huge capital letters:
MOST CANDIDATES QUIT!
What a welcome! But as I went along, he was proven to be absolutely right.
Several postgrads that started at the same time that I did gradually fell away, and then there was an infamous case where a candidate gained a full scholarship and never wrote a single word. She was eventually rumbled after two years because a new supervisor demanded to see something she'd written. The refectory staff were sad to see her go, but the admin people were annoyed at having to tighten up procedures.
While we're on infamy, I have to share this story… while I was studying there were two Greek Twins coming to the end of their studies in a different faculty. They'd come to our university because it was a powerhouse in their chosen field. However, at their viva they wete found to have copied successful PhDs from Greek into English! Apparently, they were only ca7ght because their external examiner examined the originals! How about that for chutzpah!
I do sympathize with their struggle if not their methods because it is a tough and often lonely road. For me it started out in a similar fashion to my undergraduate studies because I had to complete, over two years, a postgrad diploma in research methods. Classed based learning and structured assessments: Easy and familiar. But at the same time, I was putting together my literature review and teaching virtually full-time.
Researching for a PhD is an isolating business, because unless you are part of a funded project or research team, you spend an inordinate amount of time reading and writing and marking undergraduate work, which can be extremely poor at times. In essence the process is almost designed to isolate you as you steadily surpass your supervisor's knowledge by becoming the recognized expert of your own work.
Sadly, I didn't get to experience that first-hand because my supervisor disappeared to the States on a sabbatical for a few months – leaving me to teach his classes. Standing in front of 300 second years lecturing them on the theoretical framework of positive discrimination was one of the scariest moments of my life. My poor knuckles were white by the end, and I never moved a SINGLE muscle.
Shortly after that he left for a new post at another UK university, so I found myself alone with my research and actually teaching full time, taking responsibility for a good chunk of the degree program. Not until the final few months did they assign me a new director of studies, but thankfully he was really good.
I'm still not sure how the university swung me studying part-time but teaching full-time. For three years I was effectively one and a half people…
Consequently, there were several points at which I wanted to throw in the towel. At one point I went for an interview at a call centre, and if the interviewer hadn't been so horrible to me, I may have chucked it in; she thought I was either spying for the company or using the recruitment process as research data. I was far too jaded with everything by that stage!
With the love and support of my family, and several great colleagues, I did get to the point of submission in very good time. Although my supervisor's suggestion that I could hand it in by July (he saw the first chapters in April that year) was far too optimistic – I needed a couple more months of prevarication before that for God's sakes!
It was such a relief that he liked what I gave him because apart from the initial months of my first year no-one had seen anything I'd written at all. There were a few sleepless nights during that period let me tell you.
With the thing submitted I then had to wait until February the following year for my viva because, as a member of staff, I had to have two external examiner's and marrying up their diaries wasn't easy. One was selected by me (an expert in the field) and one was selected by my director of studies (one of the pre-eminent professors in the country).
As it happened, my selection was a bit of a pain, and the pre-eminent professor was an absolute delight. She hadn't examined before so felt the need to flex her intellectual muscles – let that be a warning to PhD students everywhere, go for experienced people, they have nothing to prove.
Having said that my viva was a veritable breeze and the changes very minimal. They took me less than a day, when I eventually got around to doing them… prevarication is a PhD necessity, our garden never looked as good again.
So, a long and winding, bumpy road finally came to an end, and for me it was both a relief and an anti-climax. The evening after my viva I spent in the pub with my friends and loved ones and I've never felt so incredibly flat. You see I believed I would walk away from it a doctor with all my demons and problems finally vanquished.
I fully expected to march out of the black and white world of Dorothy's downed house into the vibrant and colorful world of Oz. Of course, it didn't work out that way. Partly because I had an undiagnosed mental illness (or a couple of them) and partly because nothing you achieve or own can ever fill the hole you feel deep inside.
It really is true that if you're not enough without it, you won't be enough with it. Well, that's my truth anyway.
These days I often forget that I have a doctorate, although I do look back at it now with a certain degree of pride. I worked hard with the help of those around me to climb an academic mountain. One day I hope that I will fully internalize it.
Perhaps. One day.
Radical Rhymes is a professional artist working with a range of media – predominantly animal/human portraits and landscapes – including, most recently, hand painted furniture. You can see his work on Instagram Radicalrhymes1969 or on Twitter @RhymesRadical.
For commissions, please contact him on Twitter via Direct Message or by email at: radicalrhymes@outlook.com His work is also available to buy on Etsy
[si-contact-form form='2′]