Ringside Report Looks Back at the Late Former World Middleweight Champion Carlos Monzon (1942 – 1995)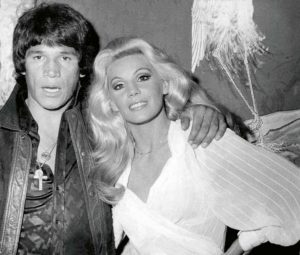 By Donald "Braveheart" Stewart
I do love a good story, especially when it is a bad story. The twists, the turns and the revelations make for a decent tale to tell.
And here is one about an Argentinian middleweight who fought exactly 100 times with an 87-3-9-1, 59 KOs record. Professionally active between the years of 1963 and 1977 he was the undisputed world champion for 7 of those! Defending his title an astonishing 14 times, he is believed to be one of the greatest middleweights ever and The Ring Magazine ranked him 11th in their greatest fighters of the previous 80 years in 2002. Who? Carlos Monzón.
What a legacy?
Not entirely. Monzón was a woman beater and convicted of killing his own wife by throwing her out of a balcony. And I shall be honest – I never saw that coming!
As you would expect the Argentinian public idolized this man who was so successful in the ring. Adored, adulated and seen as a hero to a country that spent most of the 1960's and 1970's in political turmoil Monzón was THE man to lift their spirits. As is the case in many countries run by dictatorships, sport can be used and abused by those in power to show their country at its best, with the showcase of a sporting legend paraded to hide the inequalities and oppression being played out in communities and behind closed doors throughout the country.
Monzón was, however, a man whose public persona should always have been controversial, but perhaps only so in light of viewing from now, today in light of #metoo. Constantly accused of domestic violence by his wives and mistresses, he appeared to be able to brush these off: he was untouchable. The fights with paparazzi did not appear to lead to much either but in 1988, his sentence to 11 years in prison for killing his wife was, in hindsight, an inevitability.
In a break from prison, when he was let out in 1995 for what is known as a furlough, a car accident took his life. Those are the bare bones of a story, but the tale of Argentinian boxer, Monzón, was far more compelling than that.
More meat, for the bones of this story, comes from the telling of his upbringing in poverty, quitting school to help his family survive, first amateur fight in 1959, an amateur career with over 80 contests and over 70 wins, beginning in the professional ranks in 1963 and first belt in 1966 – the Argentinian title.
And then came international fame.
In 1970 he took on world champion Nino Benvenuti for the world title. Benvenuti was the overwhelming favorite, after all he was a two-weight world champion, which included two wins against the legend that was Emile Griffith. The word legend was also often whispered alongside Benvenuti's name. In the 12th round of their title fight, Monzón hit him on the chin. Benvenuti was champion no more. Monzón was now the WBC and WBA world champion.
Monzón gave him a rematch and in three rounds in Monte Carlo on the 8th of May of 1971 he retained the title when the towel was thrown in.
If Benvenuti could beat Griffith twice, then Monzón repeated the feat and went one better – he stopped him in fourteen rounds in the first fight in Buenos Aires in 1971. He was the second fighter to ever do so. He then beat him again in a rematch in Monte Carlo in 1973.
Then came more defenses, all of which he won. Most defenses are tough, but he also toured the world to achieve them. Monzón only ever fought once in the USA and that was when he knocked out Tony Licata in Madison Square Gardens in the tenth round.
His WBC belt was taken from him in 1975 when he did not defend against Rodrigo Valdez. He kept the WBA version whilst Valdez went on to win Monzón's old WBC title. The unification contest between Valdez and Monzón came along in 1976. Taking on the WBC champion Valdez was probably more interesting than a perfunctory defence for the WBA champion.
The violence around Monzón was to intervene in the run up to the fight as Monzón's brother was killed just before it. Apparently not feeling like he wanted to fight, Monzón honored the contract and went in taking the 15 round decision in Monte Carlo. The rematch was much tighter and is seen as an absolute classic. Valdez floored Monzón in the second round, only time Argentinian was ever to taste the canvass in a fight. Despite that knockdown, Monzón rose from the floor and dominated from round seven onwards. It was his fourteenth successful defence.
He then retired.
There is a monument to him in Santa Fe and in retirement, he acted a little and killed his wife. But the road to that event had, like many good Hollywood movies, hints and suggestions of what was to come.
In 1973, he found himself in surgery after his then wife shot him in the leg. In 1974, he met the glamorous actress, Susana Giménez, working together on a film, and began an affair the year after, in 1975. Their relationship was unstable and often she would have to hide behind sunglasses, allegedly due to the bruises he left on her face. She had enough by 1978 and walked out on him.
His domestic abuse was out in the public domain, and he no longer had his exploits in the ring to protect him. His violence against the paparazzi was legendary because he was hospitalizing some of them. His public persona, once sparkling, where the nation stood still, traffic was absent from the roads, and the public were glued to their television sets when he fought were dealing with the reality of an icon whose ability to handle life, never mind fame was questionable.
In 1979, he met and began dating another model, from Uruguay, Alicia Muniz. They married, had a child but he remained who he was. The violence continued. In 1988, after a fight on holiday, he lost it, beat her, strangled her, threw her off a second-floor balcony, followed her down to the floor, injuring his shoulder and was charged with her murder.
In 1989 he was convicted and sentenced to 11 years in prison. He was to serve six. He was out visiting family from prison, when, on the way back the car in which he was travelling, was involved in an accident, leaving him and another passenger dead.
His boxing career was dignified by graceful violence. Once he left the ring that grace disappeared, and he practiced that violence on innocent human beings. Today we have different views on this as most decent people have a different perspective on it than decent people had in the past. It does not excuse any of his actions of the past because it was "a different time." Right and wrong know no timeframe. And so, as I close 2021, a year of astonishing agony and challenge, the poise of a pugilist who fought the right fight within the rules and the wrong fight in life, seems a fitting end to a fraught year.
[si-contact-form form='2′]