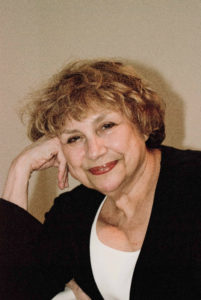 By Diane Batshaw Eisman, M.D. FAAP Doctor Eisman, is in Family Practice in Aventura, Florida with her partner, Dr. Eugene Eisman, an internist/cardiologist
She was a beautiful woman, one of the most glamorous of her time.
And yet, this woman, a movie star, received Patent No. 2,292,387. It was not granted under her name, but under the name of H.K. Markey.
She was the inventor of a technique known as frequency hopping and spread spectrum communication. Her invention made wireless communication possible.
The technology she devised was the basis for U.S. Navy torpedo guidance systems. During World War II, she realized radio controlled torpedoes could be set off course by being jammed. Using her frequency hopping signals, torpedoes could evade detection by hopping from one frequency to another.
From Wikipedia: "Frequency-hopping spread spectrum (FHSS) is a method of transmitting radio signals by rapidly changing the carrier frequency among many distinct frequencies occupying a large spectral band."
Hans-Joachim Braun, who is a professor of technological history at the University of the German Armed Forces in Hamburg, stated that frequency hopping is a method in which a signal can be broadcast "over a seemingly random series of radio frequencies, switching from frequency to frequency at split-second intervals. A receiver hopping between frequencies in sync with the transmitter can pick up the message, while any eavesdropper will hear only random blips. An attempt to jam the signal will knock out only bits of it often leaving enough untouched to do no harm at all."
Her work also served as the basis of the technology for Bluetooth and GPS.
This woman was self-taught; she had no formal training. Her inventive mind even devised improvements on a traffic stoplight.
George Antheil, a pianist-composer and friend of this creative woman, had been to her home. He was stunned to see her living room filled with drawing boards as the actress worked on her inventions.
Don't forget to thank H.K. Markey when we use our cell phones. Thank her by the name for which she is known: Hedy Lamarr, the film star.
She said, "Inventions are easy for me to do. I don't have to work on ideas, they come naturally…The brains of people are more interesting than looks I think."
Dr. Curmudgeon suggests "Bitter Medicine", Dr. Eugene Eisman's story of his experiences–from the humorous to the intense—as a young army doctor serving in the Vietnam War.
Bitter Medicine by Eugene H. Eisman, M.D. –on Amazon.
Doctor Curmudgeon® is Diane Batshaw Eisman, M.D., a physician-satirist. This column originally appeared on SERMO, the leading global social network for doctors.
SERMO www.sermo.com "talk real world medicine"
Contact the Feature Writers