Doctor Curmudgeon® Did She Really Do It?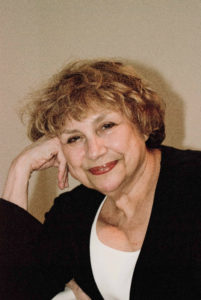 By Diane Batshaw Eisman, M.D. FAAP Doctor Eisman, is in Family Practice in Aventura, Florida with her partner, Dr. Eugene Eisman, an internist/cardiologist
It has been written somewhere that in the year 1776, the commander-in-chief of the Continental Army, a gentleman by the name of George Washington visited Betsy Ross. Accompanying him were members of a congressional flag committee; George Ross and Robert Morris.
And it has been said that their purpose was to have Ms. Ross create a flag.
The design they presented to her showed a flag that had thirteen five pointed stars and thirteen red and white stripes.
And it has been further said that this lady suggested that the stars have five points as six pointed stars were quite difficult to make.
If Betsy really did stitch the first American flag, why was she chosen? She and her husband did have a successful upholstery business in Philadelphia. However, there were many other businesses like theirs; and seamstresses and tailors were in abundance.
General Washington knew Betsy Ross. The saw each other every Sunday at church and had adjoining pews. She had even sewn buttons on Washington's uniforms.
Betsy was renowned in Philadelphia for her superb skills as an upholsterer and seamstress. It does seem natural that George Washington would come to her to create the flag
These are the historical facts.
But did he really select Betsy Ross?
We have only Betsy's account. She claims that, in 1776, when she was twenty four years old, she was approached for the important task of making the flag.
However, the first public account of her flag creation did not appear until several years after her death.
It was in 1870 that her grandson, William Canby presented a speech to the Historical Society of Pennsylvania.
In the paper that he presented, Canby recounted the story that his grandmother, Betsy had told.
He presented no records or documents to substantiate his claim. His only verification consisted of legal documents that he had requested some relatives to sign. These stated that Betsy Ross had told them the same story.
Nothing has been found in the correspondence of General Washington. No Continental Congress records document Canby's statement.
In 1870, Betsy's daughter, Rachel Fletcher, testified in a public affidavit:
"[The committee] showed her [Betsy Ross] a drawing roughly executed, of the flag as it was proposed to be made by the committee, and that she saw in it some defects in its proportions and the arrangement and shape of the stars. That she said it was square and a flag should be one third longer than its width, that the stars were scattered promiscuously over the field, and she said they should be either in lines or in some adopted form as a circle, or a star, and that the stars were six-pointed in the drawing, and she said they should be five pointed."
Although many historians disagree with the claims submitted by William Canby, and Rachel Fletcher, Betsy Ross was credited with the creation of our original flag.
But did she really do it?
At this time, we can neither confirm nor deny!
Dr. Curmudgeon suggests "Bitter Medicine", Dr. Eugene Eisman's story of his experiences–from the humorous to the intense—as a young army doctor serving in the Vietnam War.
Bitter Medicine by Eugene H. Eisman, M.D. –on Amazon
Doctor Curmudgeon® is Diane Batshaw Eisman, M.D., a physician-satirist. This column originally appeared on SERMO, the leading global social network for doctors.
SERMO www.sermo.com "talk real world medicine"
[si-contact-form form='2′]