Actor David Birney Dies at 83 – Entertainment News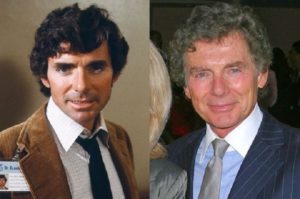 By Geoffrey Huchel
Veteran stage, film and television actor David Birney, known for his roles on the series ST. ELSEWHERE and BRIDGET LOVES BERNIE, passed away April 29, 2022 at his home in Santa Monica from Alzheimer's disease. He was 83.
Although Birney was primarily known for his television roles, he also found success on the stage, appearing in Broadway productions including "Amadeus", "Benefactors" and "Man and Superman". His additional stage credits include "Romeo and Juliet", "Much Ado About Nothing", "To Kill a Mockingbird", "Camelot", among many others.
Aside from ST. ELSEWHERE (1982-1988) and BRIDGET LOVES BERNIE (1972-1973), Birney appeared frequently in television series, TV movies and films including THE EDGE OF NIGHT (1956-1984), MURDER OR MERCY (1974), CANNON (1971-1976), THE STREETS OF SAN FRANCISCO (1972-1977), POLICE STORY (1973-1987), SERPICO (1976-1977), HAWAII FIVE-O (1968-1980), FAMILY (1976-1980), THE LOVE BOAT (1977-1987), THE TWILIGHT ZONE (1985-1989), MURDER, SHE WROTE (1984-1996), and WITHOUT A TRACE (2002-2009).
Ringside Report sends our condolences to David Birney's family during their time of grief.