SYTYCD First Live Performance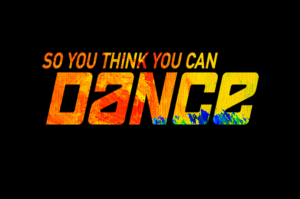 By Joyce Davis
I have been waiting to see who that would replace Matt with, so I was looking forward to this episode.
Season seventeen, three hundredth episode, is the beginning of new blood. The old judges are out and we now have new judges. Twitch being the person who came from the show. JoJo will play as the seasoned expert to dance terminology. The newest judge; is actress Leah Remedy. I for one happen to love her, and even though she does not come from any dance background that I am aware of, I think she has the perfect personality for the show. To keep the show familiar, they kept the same host, Cat Deeley.
In seasons passed it was up to a home audience to participate and vote online or by phone and the judges would decide who they were saving. This season they decided on the studio audience's vote. We shall see how that goes over. In the past people at home had multiple votes that sometimes kept in a person that did not deserve to be there. In the end the person who did the best does win. I look forward to seeing what changes the audience brings in voting.
Here is the top twelve:
James and Virginia: My first observation of Virginia was that she was not ballerina thin. I was pleasantly surprised. For the most part dance shows pick people that are extremely small because that is who America accepts. I was very happy to see SYTYCD push past a stereotype. The pair danced to Drop it Like It's Hot by Snoop Dogg. The judges gave them praise on a great open to the show. I liked the dance and choreography but did not feel they had a connection.
Next couple up was Jordan and Waverly. They had umbrellas as props and from what I have seen in the past umbrellas can be quite tricky. The dancing was superb and although I had never heard the song, Bob in The Rain and The Lizard of Hope, by Tom Rosenthal, I was touched by the song and dance combination; which made it a perfect song and dance combination. They mastered the props. I think they are contenders for the finale, but it is way too early to guess.
Couple three had me crying before the dance. Beau is an overweight gay guy that dances in heels. He is not a society pick, but my kind of pick all day long. They usually disappoint me and never pick someone like him. When they picked Beau, I cried. He represents the kids that don't usually get picked. You know, kids like me. Ana and Beau danced to Frank Sinatra's Dancing in the Dark. The song is one I had not heard from Sinatra and it seems so fitting for our time. I fell in love with the song, the dance and the people that delivered the entertainment. Honestly, I don't know how long this couple will last but I tell you they have my heart.
The fourth in line was Thiago and Essence. They danced to No More I love You's by Annie Lennox. I was touched by their dancing and actually found a connection to the song I had not focused on before. The judges were not impressed at all. I wonder how a hyper feminine guy translates as a partner with a hyper feminine girl. I love the pairing and I hope they can learn to connect with each other.
Couple number five is Carter and Raylan with one of my favorite songs and singers Elton John, I'm Still Standing. I was not wowed by their performance. I do hope they show me more as time goes on.
The last couple is Keaton and Alexis. They danced to Rome by Dermot Kennedy. Perfect. The song was perfect. The dance was perfect. I can only imagine they picked this one last because it provoked the most emotion. F*cking awesome!!!!
Studio audience picked four that did not do well to them: Carter-Virginia-Thiago-Essence
It's the 300th episode so no one goes home.
All in all great dancer and great routines. I look forward to next week.