Best Gambling News Sites to Read Actual and Fresh News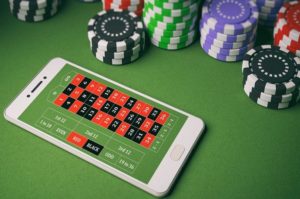 There are a lot of things happening in the gambling world. From new games and casinos to regulatory changes and scandals, there's always something to read about. But with so many gambling news sites out there, how do you know which ones to trust? There's no shortage of gambling news out there. But not all of it is created equal. We've compiled a list of the best gambling news sites that offer accurate and up-to-date information on all things gambling. Whether you're looking for the latest industry news or want to stay informed on upcoming changes, these sites have you covered.
What Gambling News Resources are Better and Why?
When it comes to gambling news, there are two types of sources: the general news sites and the niche news portals. We recommend going straight to the niche news portals, as they will have the latest information that is relevant to you. Plus, the reporters at these sites understand the gambling niche better and can provide insights that you won't find elsewhere. However, if you're simply looking for a general overview of what's happening in the world of gambling, then a general news site will suffice. Just be sure to check the date of the article, as gambling news tends to move quickly and you don't want to be reading outdated information.
Gamblingnews.com
Gambling News is one of the most comprehensive gambling news sources available. They cover everything from new game releases to regulatory changes, providing readers with an all-encompassing look at the industry. In addition to news articles, Gambling News also features a section dedicated to slot reviews. Here, you can find in-depth looks at some of the most popular slot releases in the gambling world. Whether you're browsing for a new game for fun or just curious about what else is out there, this site is a great resource.
Gamblinginsider.com
Gambling Insider is another excellent source for gambling news and information. They offer both breaking news stories and longer, more in-depth articles on all aspects of the industry. One of the things that sets Gambling Insider apart from other gambling news sites is their dedication to responsible gaming. In addition to offering news and information, they also provide resources and support for those affected by gambling addiction. If you or someone you know is struggling with a gambling problem, this site can be a valuable resource.
Casino.org
Casino.org is one of the largest directories of casinos and gambling information in the world. In addition to news and reviews, they also offer a comprehensive database of every casino in operation. Whether you're looking for casino bonuses or want to see what amenities a particular casino offers, this site has everything you need. They also offer a section devoted to Learn Hub, which provides resources and support for newbies in gambling industry.
Casino.guru
The gambling world is always in flux, and there's always something new to keep an eye on. From the latest developments in online gambling to changes in the law, Casino.guru's news section has it all covered. Whether you're a casual gambler or a seasoned pro, their news section will help you stay up to date with the latest goings-on in the world of gambling. So check back often, and make sure you don't miss a beat!
Casinority.com
Looking for the latest happenings in the world of online gambling? Then head on over to Casinority News. Their team of reporters understands the niche better than anyone, and they're always on top of the latest information. Whether it's a new game release or an upcoming slot launch, you can be sure that they'll have the scoop. And if you're looking for some expert analysis, Casinority reporters are always happy to provide their insights on online casinos.
And if you're looking for a complete list of Playtech slots, you've come to the right place! Casinority News has the most comprehensive and up-to-date complete list of all the Playtech casinos out there. Whether you're looking for the classic 3-reel slots or the latest and greatest 5-reel video slots, they've got you covered. They also provide detailed reviews of each slot, so you can make an informed decision before you spin the reels. So what are you waiting for? Check out our Playtech casino list today!
Igamingbusiness.com
If you're looking for the latest igaming business news, you've come to the right place. Igamingbusiness.com is the leading online resource for industry news, insights and analysis. We provide up-to-the-minute coverage of all the major developments in the igaming sector, from regulatory changes to new product launches. Whether you're a seasoned operator or a start-up looking to enter the market, we can help you stay ahead of the competition. So why not bookmark us today and check back regularly for all the latest igaming business news?
Gambling.com
The news section of Gambling.com is always up-to-date with the latest happenings in the world of gambling. From new regulations to upcoming events, you'll find everything you need to stay informed about the ever-changing landscape of gambling. And if you're looking for a little bit of gossip, we've got that too! Whether you're a casual gambler or a high roller, gambling.com has the news you need to stay ahead of the game.
The gambling industry is always changing, so it's important to stay informed. By bookmarking these gambling news sites, you can be sure that you're always up-to-date on the latest developments.
This way, you'll never miss out on the latest news or changes in the industry.