Sam Bankman-Fried Arrested in Bahamas – Major Update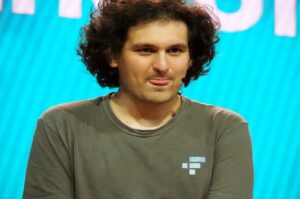 By Janet Grace
This is an update to my original article which broke when Sam Bank-Friedman, former CEO of THEE biggest crypto currency firm, FTX, decided to "take the money and run", issuing a tweeted apology to all affected and distancing himself from any blame.
The company, FTX, had to file for bankruptcy protection days afterwards.
Hitting the road and dancing in the moonlight is not a responsible approach after leaving a company one created and managed, high and dry.
Bank-Friedman moved eleven billion dollars worth of crypto currency from one bank to another and disappeared, leaving the company to fend for itself in a sinking ship.
Bahamas are beautiful this time around, especially when you're drinking piña coladas using ill-gotten funds from other people's nest eggs.
He fooled around and will soon find out that this is NOT how it goes.
This is a developing article. I will keep you posted.
Click Here to Order Boxing Interviews Of A Lifetime By "Bad" Brad Berkwitt