JG's Thoughts On The Political Scene: Speaker Speaker… Where Are You House Speaker?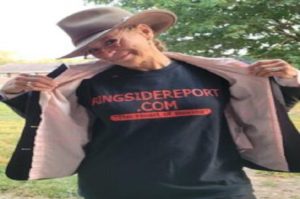 By Janet Grace
Our political landscape resembles a tennis match, with the constant back and forth nonsense especially from the right!
So much is going on at the same time, the only ones capable of keeping track of it all are the Ringling Brothers.
The Insurrectionist, California Representative Kevin McCarthy, refuses to take "NO, GTFO" for an answer, having lost twelve votes; thus far, and counting. [It was nine when I began writing.]
When is he going to end his shameless bid?
He is holding the progress of We, the People, hostage.
Steve Scalise, Andy Biggs, Jim Jordan, Elsie Stefanik are names being thrown about for second choices.
Liberals will be in for a tough next two years if any of these possible candidates, opposing most of their agendas, become Speaker. Matt Gaetz, voted for TFG. No one gave a second to that emotion.
Democrats have thrown their own bids out, as a possibility. Their success has yet to be seen. Hakeem Jeffries' name has been offered.
May the best person; holding our hearts and not their purse strings, win.
The good news is that the wanted fugitive and fraudulent con man, George, "I'm gay, I'm hetero, I'm Jewish, I'm Catholic I'm wealthy, I'm poor as a church mouse, I'm self funded, Russia has my back. I'm Batman, I'm The Joker" Santos has yet to be sworn in, so there's a caveat.
My view is that Long Island needs to find a new candidate 'prontissimo' and reject him, completely.
As a one time proud Suffolk County constituent, I'll be the first to tell you that there are some very fierce people living on that Island who can get whatever they want to, accomplished. I am hoping they rise up and oust this con man.
Santos hit every tear jerking heart break that affects LI'ers beginning with the tragedy that took place on 9/11 and ending with his being of Jewish descent, despite being a Roman Catholic. He's a disgrace to the LGBTQIA Community. No one wants anything to do with him.
The lie that touched my soul thinking: "how COULD YOU?" Was the one about losing his mother on 9/11.
Among the many nearby states whose people commuted to work at the Towers, there were Long Islanders, where he won his seat by claiming he also felt our pain.
As one of the many, hit by the loss of work colleagues along with the loss of folks whose accounts we handled, I; personally, took unpaid time off, just to weep, having lost my mind in the aftermath; unable to place my clients on flights, for fear that I'd be confirming their possible deaths; I'm one to attest to the gravity of the anguish. Each of Santos' lies hit those who were truthfully touched by what he fabricated. That reason alone should disqualify him from being sworn in.
Besides the 9/11 Memorial Wall, my past employer, American Express, created a beautiful water display for our fallen friends. Here it is.
The Democratic Party also lost three friends this week.
Debbie Stabenow; healthy, alive and kicking, announced her retirement in Michigan. May she enjoy her retirement. Thank you for your service.
The first African American to represent Middleton in the Ct. General Assembly, Quentin "Q" Williams, was killed by a wrong way driver shortly after midnight, on his way home from the governor's inaugural ball, Thursday, January 5th. He had just been sworn in Wednesday. He was recently named the House Chair of the Labor and Public Employees Committee. His death is still being investigated.
Representative Donald McEachin, lost his battle with cancer. He had been newly elected, having served in Congress since 2016. He'd been selected by his colleagues to serve in the capacity of Co-chair in the House Democratic Environmental Message Team. He was Co-chair to the Congressional Black Caucus Transportation Infrastructure, Environmental and Energy Policy Council as well as Vice Chair of Sustainable Energy and Environment Coalition. He had Co founded the United for Climate and Environmental Justice Congressional Task Force and co-chaired it, until his passing. A special election will be held.
Our deepest condolences to the families of those lost.
Click Here to Order Boxing Interviews Of A Lifetime By "Bad" Brad Berkwitt