Former Child Star Lance Kerwin Dead at 61 – Entertainment News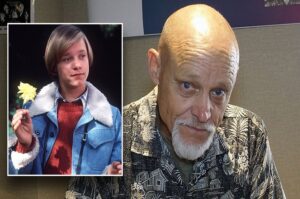 By Geoffrey Huchel
Actor Lance Kerwin, best known for his work as a child actor in JAMES AT 15 (1977-1978) and SALEM'S LOT (1979), passed away January 24, 2023, in San Clemente, California. The cause of death was not given. He was 62.
Kerwin's acting career began in the 1970s, appearing in several made-for-TV movies. Kerwin would also become a 70s teen heartthrob and became a regular face on the cover and on pages of popular teen magazines.
His TV and film credits include EMERGENCY (1972-1979), LITTLE HOUSE ON THE PRAIRIE (1974-1983), ESCAPE TO WITCH MOUNTAIN (1975), WONDER WOMAN (1975-1979), THE BIONIC WOMAN (1976-1978), JAMES AT 16 (1977-1978), FAMILY (1976-1980), THE BOY WHO DRANK TOO MUCH (1980), CHILDREN OF DIVORCE (1980), A KILLER IN THE FAMILY (1983), FAERIE TALE THEATRE (1982-1987), MURDER, SHE WROTE (1984-1996), THE NEW LASSIE (1989-1992), OUTBREAK (1995) and THE WIND AND THE RECKONING (2022).
Ringside Report sends our condolences to Lance Kerwins family during their time of grief.
Click Here to Order Boxing Interviews Of A Lifetime By "Bad" Brad Berkwitt