Actress Melinda Dillon Dies at 83 – Entertainment News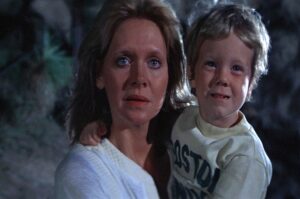 By Geoffrey Huchel
Oscar and Tony-nominated actress Melinda Dillon, best known for her role as Mother Parker in A CHRISTMAS STORY (1983), passed away January 9, 2023, in Los Angeles, California. No cause of death was given. She was 83.
Though known primarily for her film roles, Dillon has also performed in stage productions. Her first major role was as Honey in the Broadway production of "Who's Afraid of Virginia Woolf", for which she was nominated for a Tony Award for Best Performance by an Actress in a Play. She also appeared in "You Know I Can't Hear You When the Water's Running".
Dillon is also known for her portrayal of Jillian Guiler, a mother whose child is abducted by aliens in Steven Spielberg's CLOSE ENCOUNTERS OF THE THIRD KIND (1977). Her performance earned her a Best Supporting Actress Oscar nomination.
Her additional TV and film credits include BONANZA (1959-1973), THE JEFFERSONS (1975-1985), SLAP SHOT (1977), FALLEN ANGEL (1981), THE TWILIGHT ZONE (1985-1989), HARRY AND THE HENDERSONS (1987), THE PRINCE OF TIDES (1991), NAOMI & WYNONNA: LOVE CAN BUILD A BRIDGE (1995), HOW TO MAKE AN AMERICAN QUILT (1995), MAGNOLIA (1999), JUDGING AMY (1999-2005) and HEARTLAND (2007).
Ringside Report sends our condolences to Melinda Dillon's family during their time of grief.
Click Here to Order Boxing Interviews Of A Lifetime By "Bad" Brad Berkwitt