The World Sees Once Again, Bad Policing Against Human Beings!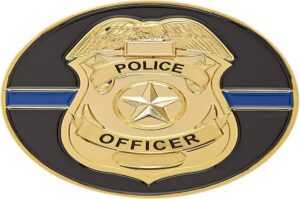 By Donald "Braveheart" Stewart
As I sit in my Kailyard I often wonder about the future.
It's been a bad week for law enforcement on both sides of the Atlantic.
Round our way though, the polis has aye had a bad rep.
However, in Memphis, Tennessee, the latest victim of alleged police brutality, Tyre Nichols was laid to rest. From over here, it all appeared surreal. The appearance of US Vice President Kamala Harris was, perhaps, to be expected and her call for police reform, the least she could do, but she is in power – why is she not able to do more than speak to truth?
That the family made impassioned pleas, like victim impact statements under the roof of a Christian building, perhaps made more of an impact than had they been delivered, as expected at a trial as the environment added so much as they were circulated throughout the world.
That the Rev. Al Sharpton was also in attendance made it look like the band was back together and his condemnation of the killers, like so much, was to be expected.
There is something, as Shakespeare once wrote, rotten in the state. He may have referred to Denmark but for many it is apt for the police. That five officers have been charged with murder, will not go unnoticed outside of the USA. Hauntingly and appropriately so, the family of George Floyd were there offering support.
But we in the UK should not feel that we have the right to question, nor condemn.
It was during the same week we were witness to these scenes in Memphis, that one of the most significant and important apologies for the most disgraceful police conduct of recent times was made.
In 1989, 97 soccer fans, following Liverpool FC died as a result of being crushed at a game of soccer at the Hillsborough Stadium in Sheffield. Attending a semi-final match, at a neutral ground against Nottingham Forest, this was meant to be a joyous occasion, a celebration of the great game and an opportunity to get to the final of the most prestigious cup competition in England.
That 97 people died was bad enough. It was an event managed by the police where their failings ended with those deaths. The man who was in charge that day has not been charged of anything akin to what the police in the USA have been charged with. Last week a body, of which I had never heard, the National Police Chiefs Council along with the College of Policing announced that they "profoundly apologize" for what happened at Hillsborough and that policing got it "badly wrong." This was in response to a report, published 6 years ago, in 2017, which condemned the actions of the police on the day and since.
Since.
For years the families sought justice. They campaigned for a full public enquiry. The first one had been a disgrace. A whitewash. The families had been vilified in the press, their loved ones accused of urinating on victims, stealing from them as they lay dying and that pain was compounded as the lies continued to be used against them. Stories emerged of police officers instructed to rewrite their accounts of the day and to blatantly lie to protect the guilty in uniforms.
But the families would not let go.
They refused to back down.
And those stories turned out to be facts.
And now they have a response to a report that is all about sorry, and not about change. The change being sought is to ensure that people who have lost loved ones as a result of a tragedy like this one do not have to fight the state and make their peace with lies and denials.
Change is slow. But the families have the very real strength here. And that is what makes a difference. And so, as the institution of law enforcement on both sides of the border, they will attest, over time that families will not wither, their hearts shall not die along with their loved ones, and they shall endure.
Take note.
In fact take copious notes, work out the change and then make it. That is the only way of moving towards a fair system for all. Those who have voices but are muted due to race, disability, social class and any other impediment to them being heard need us to make the stand alongside them and I have always believed that material change should come as a result of the terrible atrocity at Hillsborough. This week it looked like it may happen and then you read what was written and your heart sinks. Once again law enforcement is short of the one thing it was designed to uphold – justice.
A view from the new Kailyard or, how you look over there, from over here…
(Kailyard n. a cabbage patch, often attached to a school of writing – the Kailyard School – a genre of overly sentimental and sweet Scottish literature from the late 19th century where sentimental and nostalgic tales are told in escapist tales of fantasy, but here we seek to reverse it by making the Kailyard Observations of effective invective comment from that looks not to return to the past but to launch us into a better future by the one Donald worth believing…
Polis – quite simply, in the world of the Scot, law enforcement or the police.
has aye had a bad rep – has always suffered from being seen in a negative light.
Click Here to Order Boxing Interviews Of A Lifetime By "Bad" Brad Berkwitt