Actress Barbara Bosson of "Hill Street Blues" Dies at 83 – Entertainment News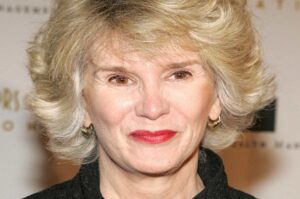 By Geoffrey Huchel
Barbara Bosson, best known for her role as Fay Furillo on the long-running police drama HILL STREET BLUES (1981-1987), passed away February 18, 2023, in Los Angeles, California. No cause of death was given.
Bosson was married for 27 years to television writer and producer Steve Bochco, who was the creator of HILL STREET BLUES, and many other series in which Bosson starred, including L.A. LAW (1986-1994), MURDER ONE (1995-1997), and COP ROCK (1990).
Bosson's additional credits include MANNIX (1967-1975), EMERGENCY! (1972-1979), IRONSIDE (1967-1975), CAPRICORN ONE (1977), THE LAST STARFIGHTER (1984), MURDER, SHE WROTE (1984-1996), HOOPERMAN (1987-1989), NYPD BLUE (1993-2005), ad MURDER ONE: DIARY OF A SERIAL KILLER (1997).
Ringside Report sends our condolences to Barbara Bosson's family during their time of grief.
Click Here to Order Boxing Interviews Of A Lifetime By "Bad" Brad Berkwitt