Do You Know What Time It Is Supposed to Be? – Boxing News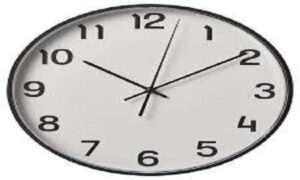 By Donald "Braveheart" Stewart
An opinion piece from the only Donald worth listening to…
Full Stop – In British English grammar a full stop is a lengthy pause, in the US, you call it a period. In the UK that tends to suggest feminine products. Here it means a period of time where I look at something in boxing in a little more depth. I am typing from my perspective of a fan who watches the sport closely. It's an opinion. It is my opinion. Don't like it? There are other opinions out there but if you don't like it then good, debate and democracy are a good thing. If you do like it, feel free to spread the word.
Do you know what time it is supposed to be?
Earlier this month saw two women's world title fights on the same bill and on the same evening, in the very same arena.
For Savannah Marshall it was an opportunity to win all 4 belts at super lightweight, having gone up from lightweight and an opportunity to come back after being beaten by Claressa Shields. Her opponent, Franchon Crews-Dezurn was a crude opponent who ended up on the canvass in something which to spectators was looking closer to a WWE bout than a world title boxing match.
In the other fight, Miss GB and darling of Sky, Natasha Jonas became a two-weight world champion by beating Canadian Kandi Wyatt by coming down in weight to welterweight and taking the IBF title. She is already the WBC, IBF and WBO super welterweight queen. She stopped Wyatt in a fight which looked and felt mismatched.
Fascinatingly these two contests led to a number of people bringing back the debate over whether women should fight over 3 or as they do just now, just 2 minute rounds. The first fight, which was a struggle to get enthusiastic about, due to the tactics being employed by Crews-Dezurn, could ironically, have been better if the 3rd minute had been available to Marshall. When she boxed, this was watchable. When Crews-Dezurn threw herself at Marshall's waist, it became difficult to watch. But her tactics might not have been as effective if she had had to box for another 50% of the time. The fitness levels of both boxers could have managed to sustain effort at world title level and with that level of intensity. It made a point in favor of increasing to 3 minutes.
But then, when we looked back at the Jonas win against Wyatt, the idea of another minute to have punishment inflicted upon Wyatt appears cruel and unnecessary. Jonas was levels above and given the lack of real and genuine depth in the women's game there are some serious questions about whether or not having 3 minute rounds is justifiable for the majority of women's boxing.
It's not on the cards at the WBC.
Mauricio Sulieman, the President, may be looking for a study to guide him – which they have ordered, but he is not convinced that the threat to the safety of the athletes is worth equalizing the number of minutes that boxers face each other.
Now boxing is a dangerous sport. That much cannot be argued. That the WBC second annual women's boxing convention looked at the facts of women's bone structure, concussive risk and recovery times were analyzed and discussed shows that the sport takes the whole damn thing seriously. But they came down on the side of two-minute rounds over 10 rounds of boxing.
Of course, other sports, most notably tennis, have different rules for women's competitions over the length of their matches so there are other sports which have differing rules to effect similar dispensations.
Then again, 3-minute rounds do exist in female fights. There are bodies who shall sanction these fights. It's all based on the amateurs where fights are, like the men, fought over 3-minute rounds. Why should it be any different in the pros?
There is an argument that it is precisely because of the damage that can be inflicted in the pros. In the amateurs it can be all about landing punches and missing getting hit. In the pros it is less about the sportsmanship/ sportswomanship and more about the spectacle. Dangers are increased because the big payday can come off a huge showreel knockout.
But fighters are in favor of it…
Imagine that! Fighters want to do one thing – fight. If they think 3-minute rounds are worthy of their attention they shall be supporting the change. If they think that lesser anything shows weakness, they shall be against it.
The answer shall come when the science demands it and shows that it would be safer to allow fighters more time to shot pick and less time to panic. The WBC study, which was trailed at their convention shall help, but probably not answer all the questions. But if we want to see better world title fights which are matched better than some can be, what we need are more women in the ring and less debate about it outside of it…
Click Here to Order Boxing Interviews Of A Lifetime By "Bad" Brad Berkwitt