Karen Beishuizen Brings Her All New Series "Train Stations of The World…" to Ringside Report Debuting Later This Month – Breaking Entertainment News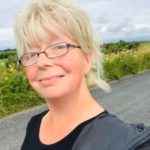 RSR Press Release
Popular Ringside Report Feature Entertainment Writer Karen Beishuizen brings the RSR readers a new series debuting later this month. It's called: The Train Stations of The World…
Learn the history about the oldest railway station in the world which is still operating as we speak: Middleton Railway in Leeds, UK.
Learn the history about Denver Union Station, Chicago Union Station and Penn Station in New York.
Learn about Switzerland and the train stations there: Zurich, Geneva and Chur.
The Busiest, The Most Beautiful, The Highest, The Most Remote…
This and much more coming this month in Train Stations of The World…
In the meantime, you can check out more of Karen's work below:
Click Here to Order Boxing Interviews Of A Lifetime By "Bad" Brad Berkwitt