Cha-Cha Slide Songwriter DJ Casper Dies at 58 – Entertainment News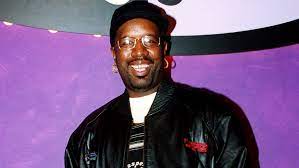 By Geoffrey Huchel
William Perry Jr., known as DJ Casper, whose hit song and dance "Cha-Cha Slide" made you want to get up and dance, passed away August 7, 2023, of kidney and liver cancer at the age of 58.
Perry wrote Cha-Cha Slide in 1998 and grew into popularity as an aerobic exercise at fitness clubs. The song and dance grew into massive popularity and would be both requested and played regularly at public gatherings such as weddings, graduation parties and other event hall celebrations. The Cha-Cha Slide brought people together and will continue doing so for many years to come.
Ringside Report sends our condolences to DJ Casper's family during their time of grief.
Click Here to Order Boxing Interviews Of A Lifetime By "Bad" Brad Berkwitt