Rapper Magoo Dies at 50 – Entertainment News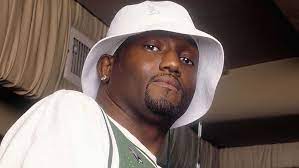 By Geoffrey Huchel
Melvin Barcliff, known professionally as Magoo, and one half of the rap duo Timbaland, passed away August 13, 2023. No cause of death has been determined. He was 50.
Magoo first met Timothy "Timbaland" Mosley when they were teenagers and later formed as a duo and released their debut album "Welcome to Our World", spawning their highest-charting single "Up Jumps da Boogie". Timbaland and Magoo released two more albums as a group in the early 2000s, "Indecent Proposal" and "Under Construction: Part 2", which was meant as a sequel Missy Elliot's fourth album, "Under Construction". Magoo introduced Missy Elliot to Timbaland, and led to creating one of music's most iconic collaborations. Magoo also collaborated with artists such as Jay-Z, Ludacris, Brandy, Wyclef Jean and Aaliyah.
Ringside Report sends our condolences to Magoo's family during their time of grief.
Click Here to Order Boxing Interviews Of A Lifetime By "Bad" Brad Berkwitt