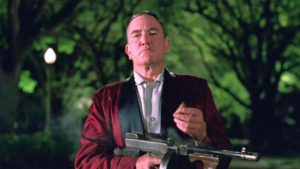 By "Bad" Brad Berkwitt
Legendary five time Oscar nominee actor Albert Finney, who forged his reputation as one of the leading actors of Britain's early 60s new wave cinema, has died aged 82 after a short illness, his family have announced. In 2011, he disclosed he had been suffering from kidney cancer.
A publicist told the Guardian that Finney died of a chest infection at the Royal Marsden hospital, which specializes in cancer treatment, just outside London. His wife, Pene, and son, Simon, were by his side.
My personal favorite movie of so many of Finney's was his 1990 turn as a gangster named Leo  O'Bannion in Miller's Crossing.
Ringside Report extends our deepest condolences to the Finney family in their time of grief.
Contact the management team