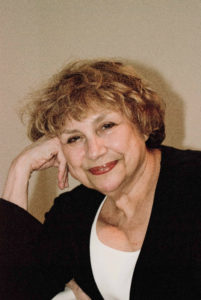 By Diane Batshaw, M.D. FAAFP
REFLECTIONS ON A DAY LAST SUMMER:
Doctor Curmudgeon® had sailed contentedly into her office early that morning last summer.
School was out.
Early morning traffic had been much lighter than the month before.
Her car had found its way into the perfect parking space, a few steps from the building. There had been a summer downpour, yet, she could easily enter her car with mild spattering on her person (She never could locate one of her umbrellas, and if she found one, it usually had broken spikes and lots of holes)
Entering the office, a welcoming smell of strong coffee had wafted its way toward her nose.
She even spied that bag of left over stale chocolate chip cookies….nice and crunchy…just sitting on the kitchen counter waiting for her.
Smiling to herself, she would eat her organic 2 percent yogurt with fresh blueberries when the staff could see her…a second breakfast.
Carrying the coffee and blueberry laden yogurt to her office, she stopped in horror! In the waste basket was her favorite lab coat, crumpled and smooshed down and so forlorn.
Placing her cup carefully on a pile of charts, she then decided to shriek. She felt an alarming shriek was definitely called for.
In the process of rescuing the coat from the trash, her partner dashed in…On his usual white horse…to help her in any way that he could.
This physician-knight stood at the door and assessed the situation. Realizing his crabby little colleague was unhurt, he waited for her to sputter something
Too stunned to speak, Doctor Curmudgeon® held up the lab coat and began to wedge herself into it.
"You cannot wear that," said her partner.
Looking up at him, she fluttered her eyelashes, and coyly responded, "Why not?
"It doesn't smell. It still looks kind of white. There's only one hole in one of the pockets. It fits my dress code."
Handing her a pristine white coat, her colleague said, "74 % of the coat is covered with indelible ink stains. By any standard, it is no longer viable."
As she replaced her old coat with the new one, she groaned under her breath, "But those ink stains don't go very deep, they're just on the surface, anyway."
And that old lab coat just felt so comfy.
She sighed realizing that there really as a certain dress code in the office. Her lab coat had to be clean! But there was no code against wearing her Chicago Cubs T shirt and jeans underneath. Just as long as they were clean.
After all, dress code or no dress code…enough was enough!
Doctor Curmudgeon® is Diane Batshaw Eisman, M.D., a physician-satirist. This column originally appeared on SERMO, the leading global social network for doctors – the virtual doctors' lounge and the home of medical crowdsourcing
SERMO www.sermo.com "home of medical crowdsourcing"
Contact the Feature Writers