[AdSense-A]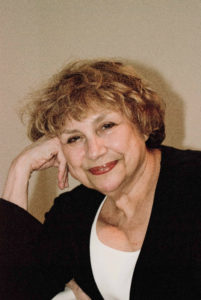 By Diane Batshaw Eisman, M.D. FAAFP
Many, many, many years ago, on the Planet Earth, on the North American continent, in nice Chicagoland…there was a little curmudgeonlet.
This little girl had some very fine physicians take care of her health needs. They were wonderful people and she learned to listen to them and ask her questions and treat them with respect as her parents demonstrated to her.
They were the physicians, and they ordered studies they felt she needed, and, discussed medications they felt would be of benefit to her.
They did not have to get pre-authorizations from insurance companies. These doctors knew that they were the doctors…and NOT the insurance company,
And when a study of some kind was needed, her doctor just ordered it and her parents took her to the hospital for it. In those days there were no free standing clinics. The curmudgeonlet did not have to wait for approval from some organization to state that she could have the study. Her doctor did not have to get on the phone and fight for her. That organization was NOT the doctor.
And if she needed to be in the hospital, her doctor decided when she was able to go home. The hospital Powers That Be did not dictate to him that it was time for his patient to go home. They were NOT the doctor.
Sometimes, the curmudgeonlet would need to see a specialist. Her doctor discussed this with her parents and made some recommendations. And then, he would just send notes to that other physician or call him/her on the phone. The little girl went her merry way to see the specialist. Her insurance company did not require a referral, because the insurance company was NOT the doctor.
And when she needed a vaccination, she would receive it in her doctor's office, from his nurse. She did not have to go to a pharmacy for that vaccine. The pharmacist was NOT the doctor.
So many entities who want to control our care of our patients. They want to be the doctors
They want to lump us as "providers."
It is difficult, aggravating, demeaning and time consuming to deal with them.
But, in our hearts, we know that we are not providers.
We know that we really are the Doctors, the Physicians.
Doctor Curmudgeon® is Diane Batshaw Eisman, M.D., a physician-satirist. This column originally appeared on SERMO, the leading global social network for doctors.
SERMO www.sermo.com "talk real world medicine"
Contact the Feature Writers