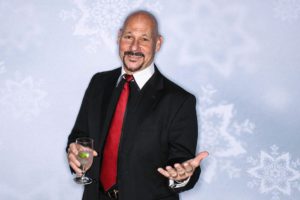 By Bennett A. Bramson, MPA
On a daily basis, we hear, or are a party to (oops), a celebration, event, meal, or just any old reason to drink (alcohol). "I'll drink to that," has become standard verbiage in our culture, which is all too consumed (pardon the pun) with the validity of drinking.
We drink with meals, drink as an afternoon break, drink to your health (there's one of the world's greatest oxymorons), we drink at parties (hey, it's not a party without the booze), we drink to acknowledge, we drink in mourning, we drink at weddings, Bar/Bat Mitzvah's, bris', Sweet Sixteen's, kid's graduations. Actually, we have become a society that will drink to anything (I'll drink to that).
Now, this column is not meant to be a lecture, admonition, or proselytizing.
It is simply a bit of a wake-up call to help you avoid some major problems such as: 1) Addiction 2) Personal issues, including abuse 3) Getting your ass kicked 4) Ending up in jail (which some of my previous wives and girlfriends have experienced, one or more times). 5) Shortening your life span (I'm always enamored with how many "health buffs" will lecture others and claim a healthy lifestyle (veganism, etc., EXCEPT for the alcohol they consume…daily! 6) Losing your license (which some of my previous wives and girlfriends have experienced), your job, your family, your friends, your home.
"I can hold my liquor," is right up there with other famous quotes such as, "I really do love you," "My payment is in the electronic email (formerly known as "my check is in the mail," and some others too crude to publish.
But, perhaps we can all agree that short of an initial buzz, there is NOTHING positive about alcohol.
It doesn't make us smarter, prettier, gentler, kinder, more creative, better drivers, better in bed, saner, more intuitive, more trusting, more caring, more understanding, more tolerant, or more pleasant. But it does make us UGLY and STUPID!
In gatherings, friends like to revel each other with their stories of who partied the heartiest; some (those who can still recall) will share, with relish, a special affinity for that night (or nights) when they drank so excessively they puked their guts, brains, and other sundry parts up, and how much they regretted their behavior the next day. Remember, a hangover is your body's way of telling you what an idiot you are!
Millennials have a special affinity for stupid drinking and have refined it to a weekend art of binging to see who can puke the most or come the closest to death by alcohol intoxication (and then are pleased to repeat this inane behavior in the ensuing weekends). Many a parent has had to lament bailing out a child or identifying a body at the morgue.
As someone who has been involved with police departments and often does ride along's with our local law enforcement officers, I can share the differences between stopping drivers who are smoking pot and those who are drinking. (This is in no way a promotion or endorsement of either).
Here are two real life scenarios: (You guess which one is an alcohol traffic stop and which is a marijuana stop).
1) Officer: "Good evening (sir/ma'am), I'm Officer Friendly with the Basalt Police Department. Do you know why I stopped you this evening?"
Driver: (This portion of the conversation can be slightly slurred and often slow) "Wow, dude…was I going too fast? I'm so sorry. I was at a friend's house and I just wanted to get home because I'm so tired and am really hungry."
I can probably stop this case here as I'm sure you've already guessed which mind-altering substance this involved.
2) Officer: "Good evening (sir/ma'am), I'm Officer Friendly with the Basalt Police Department (before the office finishes their introductory statement, any one of the following may occur:
Driver: "FU – k you, you pig, I know when I'm being harassed, you had no reason to stop me."
Officer: "Sir/ma'am, in fact the reason I stopped you was because you were swerving, crossed two lanes of traffic without signaling, nearly hit another vehicle, and were speeding as you were doing 55 in a 30-mph zone. Have you been drinking?"
Driver: "You cops are all assholes. I didn't do anything wrong. I'm suing you and the whole department for harassment. And, don't touch me! And, if you do, I'll kick your ass."
I think you know which scenario this is and our public safety officials deal with this kind of belligerent, obnoxious, offensive, aggressive, and nasty behavior DAILY. (By the way these are really scenarios I witnessed).
This case only gets worse once the suspect is ordered out of the vehicle, asked to do a roadside breathalyzer and sobriety test (Thank God for body and cruiser cams).
I also have had first hand familial knowledge of the issue having lost a step father to alcoholism and a relationship to the disease, as well. I made every effort to support, defend, and assist this alcoholic person, only to have it backfire as I wasted a year of my life and thousands of dollars, including paying for counseling for them. Never again.
Ever look at your prescription bottles and read the admonition? "Do Not Take This Medication with Alcohol."
The solution is not simple and not easy. I go to parties and out socially and often have to defend WHY I'm not partaking in an alcoholic beverage, but short of one of the descriptions above, I will sometimes answer in jest: "I don't drink anymore…I don't drink any less."
After a laugh from that cheeky response, I simply say, "I prefer not to drink alcohol." And the glass I hold in my hand may be water, juice, ginger ale, or some virgin drink.
But, I never worry about the drive home, or my conduct with others, or attending some sort of meetings to alleviate an addiction, or ending up in detox, or abusing my daughter, friends or others, or becoming nasty, loud, obnoxious, or vitriolic (oh, wait – those last ones are already my traits).
This is not some holier than thou column meant to compare my perceptions and lifestyle with yours…just some (sorry to say) sobering thoughts about an epidemic in our country over which we never seem to be able to get control. I care about YOU, dear reader.
So, please…get straight, get smart, and get safe.
Till next time when we banter again…
Contact the Feature Writers