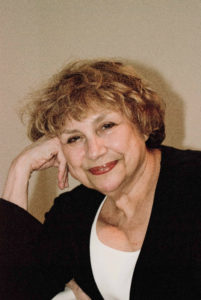 By Diane Batshaw Eisman, M.D. FAAP
Doctor Curmudgeon does not consider herself to be an impatient person.
By no means!
She can wait in lines without loud sighs, much shifting of her feet, or loud throat clearing to get attention.
She can listen with great forbearance while a patient presents his/her reasons for being seen in her office, while digressing to speak of other things unrelated to the visit. These may turn out to be very important and so she is attentive.
She can scan with immense tolerance the 54 pages of an emergency room visit to finally discover the reason for her patient being seen there…and learn it was an intolerable ingrown toenail.
As a Baseball fanatic, she ascribes to the famous adage of "Hurry up! Take your time."
Being a curmudgeon does not mean that she lacks the virtue of patience.
She can sit quietly without computer or book for as long as 1.2 minutes at a time.
But there are times that do try her soul.
There are times when she calls for something very important such as a lab report that she has been awaiting and has not come through the fax
Her staff is involved with time intensive things and the curmudgeon wants the report that was promised yesterday.
And so, in all her innocence, she calls the lab
(It has not reached her computer as these things are supposed to)
She dials the lab
Waits on hold
Hears irky music.
Waits…waits…waits.
And suddenly, it becomes too much
Screams are heard through the office
AGENT!!!
AGENT!!!
CUSTOMER SERVICE!!!
PERSON!!!
and in her anguish:
HUMAN BEING!
Of course, her staff has learned to ignore these harrowing screams. They go through the same thing. They understand.
Some people refer to the "hold please" as meaning "You are being ignored."
It is worse when another physician's office is called and the person tethered to the other end of the phone, inquires,"Why are you calling?" And Doctor Curmudgeon responds, ever so politely, "I am Doctor Curmudgeon and I want to speak with Dr. X about our mutual patient." And the voice on the phone says, "What do you want to know?" And Doctor Curmudgeon responds, with sugar dripping from her words, "I really need to speak with the doctor because It is necessary to postpone her surgery."
And the voice responds,"why is it necessary to postpone her surgery?"
And the curmudgeon responds, "I need to discuss this with the surgeon."
The voice continues,. "He is unable to come to the phone."
"OK, I will leave a message for him."
" No, he is busy,l told you," says the voice. "You can discuss it with me."
"No, I will hold or have him call me back."
The voice says, "I told you. You can discuss it with me. He is too busy to call you back."
Really? Much later, I did learn that the physician was very unhappy about somebody on his staff having this kind of interaction
However, after that interaction, HOLD does not look so bad after all.
At least, it's not always 'forget!"
Doctor Curmudgeon® is Diane Batshaw Eisman, M.D., a physician-satirist. This column originally appeared on SERMO, the leading global social network for doctors – the virtual doctors' lounge and the home of medical crowdsourcing
SERMO www.sermo.com "home of medical crowdsourcing"
Contact the Feature Writers