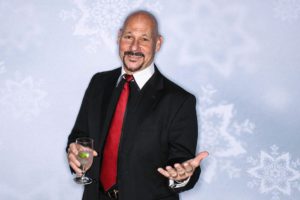 By Bennett Bramson, MPA
As promised in an earlier column, here are some prized details about the famous (and sometimes infamous) BRAMSON's HONOR CAMP.
Starting in the 50's, lifetime friend Gerry Goldstein and I met at the City of Miami Beach's annual short-term sleep over camps held at the Miami Beach Boy Scout Camp (once located behind the Miami Beach Dog Track, off Biscayne Street, on Government Cut).
But in 1970, as park Recreation Directors (basically coaches), Goldstein and I were able to convince our city Recreation Department supervisors to allow us to put together a more extended sleepaway camp, held at Miami-Dade County Parks and Recreation's Camp Owaissa Bauer (17001 SW 264th Street in Homestead off US 1 and Bauer Drive).
The first four city programs were held in the summers of 1971 through 1974, which Goldstein, the late Howard Berg, and I coordinated, along with Esther "Sugar" Eisenman and Renee Brodes (who handled the female components). The city dropped the program in 1975 and tried again once or twice in the late 70's, but it has long since passed into memory.
After the summer of 1974, I departed the City's employment to start the Biscayne Elementary Community School and an after school and summer program there (with the new Assistant Principal for Community Education, my friend, Mike Wyckoff).
This began the HONOR CAMP program (under the flagship of Biscayne and Surfside Recreation) in 1975 until 1979 and thereafter as my own private camp, under the aegis of Gold Coast Youth Organization. The camp continued until its final summer in 1986, a total tenure of 16 years.
But, unlike most sleepaway camps (even those extended camps, such as Mountain Lake, Blue Star, Pinewood, Ocala and others located in North Florida, Georgia and North Carolina), our one-week camp became the highlight of most of our students' lives.
To this day, many have vague memories of their sessions at the extended camps, yet some of the most vivid memories of their lives about the one week of Honor Camp.
This is not bravado or ego…it is what we continue to hear from our former campers going back up almost five decades ago.
These participants now have families of their own and often communicate with me (us) to reminisce and ask for a reunion (without their kids), so they can relive those phenomenal lasting memories.
Many of these campers started with us in 3rd grade (at age 8) and continued with us for the entire run. Think of that for a moment…they went from camper to CIT's, to Counselors, to adult staff, and in some cases (such as Brett Dunne, Vito Guardino, and Ray Willig), helped Goldstein, Wyckoff, and longtime friend, Marty Drucker, direct the camp program in 1985 (the year my daughter was born the first day of camp). As a side note here, she walked for the first time, on her birthday, in the Mess Hall, on the first day of camp in 1986).
Then, why not run a camp reunion at Owaissa Bauer?
Before giving you a vision and voyage into the past, let me state that we all acknowledge how the world has changed (often, not for the better).
While we, as the founders and directors have aged, and may not have the capability of engaging physically as we once did, the environment today is one so burdened with legal issues, overprotective parents, entitled children, and a "me first and only" attitude, that running the camp, even for campers (now in their 50's) would be an undertaking of costly proportions, fraught with liability, and over cautiousness to the point of fear. The slightest boo-boo might result in a lawsuit of debilitating proportions. Sad, but true!
Thus, any reunion, as I have done with my BRAM Nation Reunions since 2010 (more on those in another column), would be limited to a restaurant, where we can gather a few hundred enthusiastic people to share stories, memories, photo albums and the now famous Honor Camp video (filmed on 8mm, transfer to VHS, now converted to DVD).
So, what was it that made BRAM's Honor Camp so unique and memorable?
A coalescence of people, time, and place which enabled us to provide a completely organized, supervised, and structured camp program, which included three nutritious hot meals each day (and snacks), fair cabin competition (in fact over the 16 years, boys cabins only won the cabin competition three times), fun, challenging games and activities, which enabled every camper to participate regardless of their athletic ability or skill level, themed meals, special programs (such as Casino Night – yes, Casino Night with prizes, Night at the Races – yes, night at the races with real horse race films and prizes, Movie Night, Skit Night, and the always famous, Obstacle Course, which included a lengthy MUD PIT, and Kangaroo Court. We were decades ahead of ANY Tough Mudder competition…we were the initiators and originals, Snipe Hunts, Magic Campfires (to this day, former campers still ask HOW we started that campfire, which will be revealed in the next column, Treasure Hunts, Scavenger Hunts, a Snowball Fight – yes, five tons of snow in the middle of the Florida summer heat, Message Relay, a 50-yard Slip n' Slide, swim competition and free swim, trophies, ribbons, t-shirts, and more).
There was truly something for EVERYONE and all cabins were mixed with all ages to promote collaboration, cooperation, teamwork, and camaraderie. The oldest helped the youngest and everyone worked toward a common goal and common good. The theme was…CAMP IS FUN! It was a WIN-WIN program.
Even during tumultuous economic times, the goal was never to make money; any excess income over expenses went back into the camp fund to help support coming years programs, create a reserve for high inflationary periods, such as 18% interest in 1981, which enabled us to keep camper costs stable and offer scholarships and payment plans. Most of the camp staff and I volunteered our time for one week and the waiting line to join the staff for FREE was nearly endless.
In addition, we had parents who trusted us with their children's lives and that was rewarded, as we only had a few minor injuries over the entire span of the camp (some poison ivy, a dislocated finger, and a broken tooth – which occurred when the camper closed her eyes and swam under water into the concrete side of the pool).
But, probably the most important facet was a team of directors, leaders, counselors and staff who had a solid combination of knowledge, skills, education, experience, expertise, and outright lunacy.
The last trait being one which enabled us to create a program unlike ANY other; a program so memorable and lasting that campers still revel in the stories today; one that borders on the insane and the likes of which the world will never see again.
The things we did were not illegal, immoral, or unethical…just slightly demented and thankfully, for us, the statute of limitations has long expired!
But more details are forthcoming in my next column, so stay tuned.
Here's to more bantering about HONOR CAMP next week!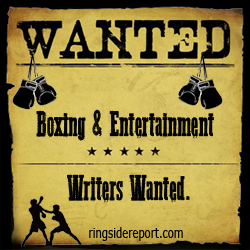 Contact the Feature Writers