By Geoffrey Huchel
Los Angeles based rock band Lifehouse has been topping the charts since they came into prominence in 2001, with their hit single "Hanging By A Moment", from their debut album, No Name Face. Since their debut the band has sold over 15 million albums worldwide, releasing a total of 7 albums and gaining a loyal fan base.
Lifehouse had its share of changes since its start and there have been several shifts among band members. Currently, the band consists of members Jason Wade (lead vocals, guitars), Rick Woolstenhulme, Jr. (drums, percussion) and Bryce Soderberg (bass, vocals). The band's original name was called Blyss, which was changed to Lifehouse, not long after the group recorded songs for No Name Face. Band frontman and co-founder Wade chose the name Lifehouse because most of the record was about his life and life's circumstances and, not just his, but other people's lives as well.
No Name Face met significant success and launched the band into the limelight. Their first hit single, "Hanging By A Moment", was released on October 31, 2000 and went on to be the most played song on the radio the following year.
The album also produced two more hit singles, "Sick Cycle Carousel" and "Breathing". Upon the release of the album, the band went on an extensive tour and then re-entered the studio o record their next album, Stanley Climbfall, releasing the singles, "Spin" and "Take Me Away", which were overshadowed by the band's previous album's success. Their next album, simply called Lifehouse, features one of their most popular and successful songs, "You and Me". The song has gained enormous radio play and appears on the soundtrack for the hit TV series SMALLVILLE. The album also features its second single, "Blind".
Their fourth album, Who We Are was released in mid-2006 and had a little more of an edge compared to their previous releases. Many of the band's most recognizable songs were produced from this album, including the pop rock love song, "First Time", which peaked at No, 3 on the Hot Adult Top 40 Charts, "Whatever It Takes" and "Broken", which was featured on the TV shows GREY'S ANATOMY, CRIMINAL MINDS, ONE TREE HILL, and ONE LIFE TO LIVE. Their next album, Smoke and Mirrors was released on March 2, 2010. The first single, "Halfway Gone", was another hit for the band. The band followed-up with two more albums, 2012's Almeira and 2015's Out Of The Wasteland. In 2017 they released a Greatest Hits album, including the songs "Falling In" and "All In".
The band recorded many covers including an acoustic rendition of George Harrison's "Something", the Rolling Stones' "Beast of Burden", saying they wanted to pay homage to the "godfathers of rock" and the Keane single, "Somewhere Only We Know", which is one of my all-time favorite songs.
The band headlined a European tour, which commenced on September 15, 2015 in Amsterdam. In 2017, Lifehouse toured with Switchfoot throughout the United States, with one show in Toronto. Also in 2017 Jason Wade teamed up with Switchfoot's Jon Foreman, to help raise funds for Houston's Hurricane Harvey victims through the track called "Shine Like Gold".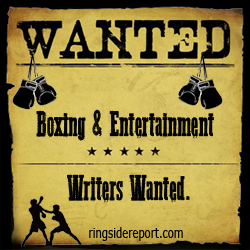 Contact the Feature Writers