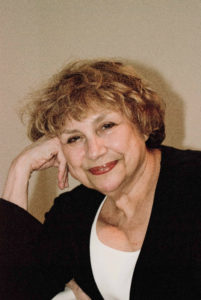 By Diane Batshaw Eisman, M.D. FAAFP
Doctor Curmudgeon® had intended to sleep quite late on Saturday morning.
But a familiar swishing awakened her. The welcoming sound that accompanied the appearance of Dr. Cranky Wangshaw Vesalius-Steinberger.
For those of you who may not be aware of Doctor Curmudgeon's ancestors, she has a Great-Great-Great …Grandmother by the name of Cranky Wangshaw Vesalius-Steinberger, M.D.
Dr. Cranky (as she was referred to by her colleagues and patients) was a famous physician in her era. Her husband, the equally prominent, Dr. Yevgeny Vesalius-Steinberger had served in the war with Dr. Watson. As Dr. Yevgeny Vesalius-Steinberger was deeply involved in medical research (and that is a tale to be told at a later time), Dr. Cranky became the physician for Sherlock Holmes when Dr. Watson was away on his many travels.
Occasionally, Dr. Cranky would visit her granddaughter, Doctor Curmudgeon® in attempts to keep her focused and to stop her grandchild from whining and complaining.
"You think that you have had a difficult path to becoming a physician? Really?"
Sitting up a bit straighter, Doctor Curmudgeon® responded with the only possible answer, "I guess it wasn't that hard.'
Leaning closer to her granddaughter, Dr. Cranky made sure that the curmudgeon's eyes were open and that she was listening.
"Well, child," Dr. Cranky continued. "Let me tell you about a colleague of mine. Although she practiced across the pond as do you, I was quite aware of her. Her name was Dr. Rebecca Lee Crumpler…such an extraordinary woman."
Doctor Curmudgeon actually got out of bed and seated herself next to her grandmother on the little settee in her bedroom.
"Dr. Rebecca Lee Crumpler was a remarkable woman. She was born in 1831 in your state of Delaware. My compeer, Dr. Crumpler, did not only have to fight sexism, but she was a Black woman. You can only imagine the difficulties that this brilliant woman faced in being accepted into medical school and into her profession."
"Wow!" was Doctor Curmudgeon's® perceptive comment.
Dr. Cranky smiled, "Yes, wow, my dear descendant. It was difficult enough for a black man to be accepted into medical school…but a woman….wow, indeed!"
As Dr. Cranky rose to leave, she patted her granddaughter's messy head and said, "So the next time you start your whining and obsessing about the difficulties of being a physician today, remember Dr. Rebecca Lee Crumpler who had to face sexism and racism while she practiced medicine with strength, intelligence, skill and managed to write a book on the medical care of women and children.
I leave you this time with two quotes from Dr. Crumpler's book: 'A Book of Medical Discourses:
"I early conceived a liking for, and sought every opportunity to relieve the sufferings of others."
I deem it expedient to speak only of what I know and to which I can testify."
Doctor Curmudgeon® is Diane Batshaw Eisman, M.D., a physician-satirist. This column originally appeared on SERMO, the leading global social network for doctors.
SERMO www.sermo.com "talk real world medicine"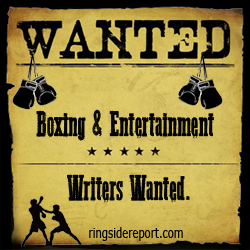 Contact the Feature Writers