[AdSense-A]
By Brian "The Beret" Young
Joe Terranova, known professionally as Joe Terry passed away April 15th, 2019 at the age of 78, performing till the end. In fact, Terry was performing just two weeks before his death.
It all began when a group of teenagers in Philadelphia PA began singing together. These young lads, Danny Rapp, Dave White Frank Maffei and Joe Terry would call themselves Danny and the Juniors and began performing a song called "Do The Bop" that caught the attention of fellow Philadelphian and host of American Bandstand Dick Clark, Clark loved the song but suggested they rename it "At The Hop" and the newly titled song smashed into the charts in 1958 becoming one of the biggest American pop hits of all time.
Several singles followed with moderate success until 1963 when Danny and the Juniors released "Twistin' U.S.A." and the song that would become and anthem not just for the band, but for pop music in general "Rock-N-Roll is Here to Stay".
Philadelphia was always a center for American Rock-N-Roll producing such legends as Bobby Rydell, Chubby Checker, Hall and Oates, Todd Rundgren, Patti LaBelle, DJ Jazzy Jeff and the Fresh Prince (Will Smith for those young ones out there), The Stylistics all of whom credit Danny and the Juniors as a major influence on the Philly sound
David White, fellow bandmate passed away March 31st, 2019 and founding member Danny Rapp passed away back in 1983 but thru it all Mr. Terry helped the name and reputation of Danny and the Juniors and refused to shop it out to one of the dozens of touring "50's acts" made up of all non-original members passing themselves off as the genuine article. Joe Terry went so far as to fighting legally for the name rights and song rights. Maintaining the integrity of the music and the legend was always important to Mr. Terry, it would have been easy to sell the name, sit back and collect royalties while imposters acted the part, but that would be dishonest, and Mr. Terry prided himself on his passion and honesty with the fans.
Joe Terry may be gone now, and an era may be almost at an end but in his own immortal words "Rock-N-Roll is Here to Stay…It Will Never Die"
Remember to submit your questions/comments to me via the form box below by selecting Brian "The Beret" Young and follow me on Twitter @BoxingGuyBrian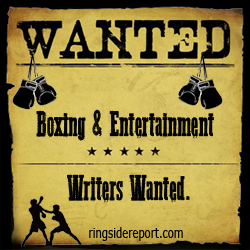 Contact the Feature Writers