[AdSense-A]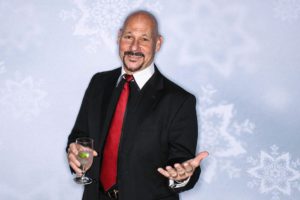 By Bennett A. Bramson, MPA
In the continuing saga of Honor Camp, it is worth sharing that many of our activities were based upon time-honored traditions, with a splash of lunacy.
This added level of craziness made camp so unique, so brash, so wild, that campers have never forgotten the many good times they shared. The number of campers who returned year-after-year, was so voluminous that it would be virtually impossible to list them all…a virtual who's-who of Miami Beach (and some North Miami Beach and South Dade) students from 1971 – 1986.
In the previous columns, I have touched upon a few of the activities which mesmerized the participants, but one from Honor Camp and one from the Miami Beach Boys Camp, I have left till this last column.
Probably one of the most searing memories of Honor Camp was our famous KANGAROO COURT. If you are not familiar with a Kangaroo Court, it was based upon justice (or often lack of real justice in the Old and Wild West). In the dictionary, it is defined as "an unofficial court held by a group of people in order to try someone regarded, especially without good evidence, as guilty of a crime or misdemeanor."
Each summer, the Director's (Goldstein, Drucker, Wyckoff, Levin, Kinzer, and Judge Howie Berg) would take notes of behaviors and transgressions during the week. We would then meet on the Thursday prior to the conclusion of camp to formulate about 30 – 50 trumped up charges, some based loosely on actual events, and others simply because "we wanted to!"
Because campers had learned to anticipate Kangaroo Court, often with great fear and trepidation, in later years we tried to engage the element of surprise.
For many years, court was held on the final Friday night, after the Skit Night, when campers had returned to the cabins, changed into their worst attire (something they understood might not ever go home again), and prepared themselves for the "strange and horrific courtroom proceedings which lie ahead."
But, one year (surprise, surprise as Gomer Pyle might say) we held court on Thursday night.
Another year, we convinced the campers (and coaches) that because of bad cleaning and habits in the restrooms, kitchen, and cabins, Kangaroo Court was cancelled. We allowed this ruse to play out until cabins were dark and quiet and everyone (except US) was asleep.
We then sounded the speakers, playing reveille (at 2 am no less), shocking everyone out of bed, marching them to the mess hall (where we had set up the court area behind the building), all the while admonishing them for the dirt, filth, and lack of cleanliness that the KP's (kitchen patrol), TP's (toilet patrol) and cabins exuded, in reality just a falsification to lure them back to the Mess Hall.
The sleepy and weary assemblage had NO idea that this was the start of a Kangaroo Court which would run until almost sun-up, when it was time to go back to the cabins, clean-up, and prepare for their departure home. Personally, I can recall sleeping after camp was over for 16 hours that day and night.
As they marched to the rear of the Mess Hall, bright lights suddenly came on facing them directly, blinding them till their eyes could slowly adjust, only to see an elevated Judge's dais (platform) with two skulls, spewing smoke and steam (from dry ice) into the air. It was a nightmare right out of a Stephen King novel.
In the center was the Judge…the honorable Howard Berg. On ground level, to the right of the platform, I stood (the Prosecution). To the left, the Defense Attorney (Marty Drucker or Moti Levin) and to the side, an Executioner (usually Andy 'Babalu' Diaz or Gerry Goldstein).
For those who were talking during the proceedings, they were held in contempt of court, which resulted in being taken to a nearby, huge bucket/trough of water, filled with ice, and seated for a few minutes in the ice water to "cool them off."
The court docket was filled with scurrilous trumped up charges, often resulting in penalties such as the famous "Mr. Benet Shampoo and Hair Treatment" (for girls who actually had the nerve to bring hair blowers to camp). This included having ALL the leftover food, including eggs, peanut butter, jelly, ketchup, mustard, mayonnaise, peas, mashed potatoes, bug juice (Kool-Aid), chocolate syrup and more stirred in a pot and then administered to the hair (Alyse Hartman, whose hair was down past her buttocks, and is a good sport, is probably still trying to get this concoction and smell out of her hair, 40 years later).
Another court victim, whose father was a physician and generously provided prescriptions for camp each year, for things such as pink eye, rashes, allergies, colds, coughs, etc. was charged with dispensing illegal medications without a license (the height of the old adage, "no good deed ever goes unpunished").
He was, of course, found guilty and sentenced to be handcuffed to the pole outside the restroom, all night long, where he could dispense his medications to anyone stupid enough to buy them. We did give him a thin mattress to lie on during his evening outside with the mosquitoes (Hat's off to Stan Meadow).
The list of supposed violations is simply too extensive and too mind boggling to fit into a column of this size, but suffice it to say, Kangaroo Court became the stuff of legends.
The 'Judge,' our late, great friend Howie Berg, whom I have written of in previous columns, was a park coach and the announcer at the various local dog tracks.
Howie was one of the most naturally funny human beings I have ever met, and his court banter, ramblings, and rulings (sometimes from the docket and sometimes off the cuff) were so hysterical that even campers would be doubled over in laughter. He, of course, accentuated his courtroom verbal jousts, by tossing food at the participants, along with ice water, ping pong balls or eggs, with a loud declaration, "EGG," into the darkened night sky. The result was, of course, either getting hit by a harmless ping pong ball, or a previously, slightly cracked egg landing on the unfortunate victim's head or lap. No one was immune.
Sick, depraved, insane? Absolutely! And the stuff of legends that still enthralls our former campers and staff today. At BRAM Nation gatherings, one only need mention HONOR CAMP and the room is regaled in stories, tales, and adventures of memories never to be forgotten.
Whether it was scary Snipe Hunts on dark trails; engaging Message Relays (who remembers, "Beware the Jabberwock, my son; the jaws that bit, the claws that catch. Beware the Jubjub bird and shun, the frumious Bandersnatch," with thanks to Lewis and Marty Drucker); Treasure Hunts with loquacious, mind-numbing clues; food fights (hot dogs were easier to clean up than spaghetti and meatballs); themed meals (such as Toga breakfast, No-hands Lunch, Brotherhood Dinner, and Birthday Meal – an ode to Brett Dunne – whose new birthday was in the Da' Bleen of Kron); Cabin Competition, Movie Night, Casino Night, or Skit Night (who can ever forget Snow White and 7 Offs – Jack-off, Jerk-off, Suck-off, F – – Koff, Kiss-off, Piss-off and Deep Woods Off), Swim Competition, Snowball Fights, Magic Campfire, and more, Bram's Gold Coast Honor Camp was a once (or more if you went again) in a lifetime experience…a CAMP UNLIKE ANY OTHER. I encourage my friends, former campers and students to share their stories as well.
Next week, dear readers and friends, I'll share a story of an experience at the Miami Beach Boy Scout Camp on an overnight adventure, so steeped in lunacy, so sick, that it will be hard to fathom how we didn't end up in some sort of penal or mental institution, and yet with the help of our coaches, staff, a Principal, Miami Beach firefighters/paramedics, and Miami Beach police officers, it was a reality of nightmarish proportions that we visited upon on our campers. And they loved it!
Until next week…keep bantering!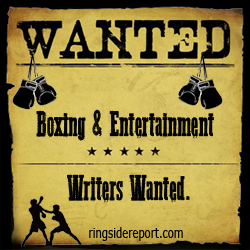 Contact the Feature Writers