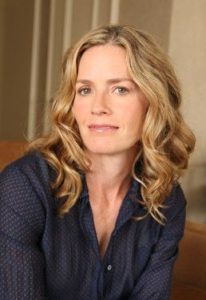 By Geoffrey Huchel
Elisabeth Shue is one of the sweethearts of the silver screen, with her million dollar smile and "girl next door" quality. She's been captivating audiences with wonderful performances since she burst on the scene in the 1980s.
Shue was born in Wilmington, Delaware on October 6, 1963. She was raised in South Orange, New Jersey with three brothers (William, Andrew and John). Andrew, also an actor, is known for his work on Melrose Place. She graduated from Columbia High School, in Maplewood, New Jersey, where she was inducted into the school's Hall of Fame in 1994. She attended Wellesley College, and in her junior year, she transferred to Harvard University. During this time she decided to pursue a career in acting. She withdrew from Harvard just one semester short of earning her degree. When she left Harvard in 1988, her older brother Will died tragically during a family vacation. Making time during her successful acting career she returned to Harvard in 1997 and completed her B.A. in political science in 2000.
Like many actors just starting out, Shue began acting in television commercials, appearing in ads for Burger King, DeBeers diamonds, and Hellmann's mayonnaise. She had small parts, credited as Lisa Shue, in THE ROYAL ROMANCE OF CHARLES AND DIANA (1982) and SOMEWHERE, TOMORROW (1983), also starring Sarah Jessica Parker. Crediting her name back to Elisabeth Shue, she made her feature film debut in THE KARATE KID (1984), as Ali, the love interest of Daniel LaRusso, played by Ralph Macchio. Following KARATE KID, she was cast as a series regular in CALL TO GLORY (1984). The series ran for just 23 episodes. She made an appearance in an episode from THE MAGICAL WORLD OF DISNEY (1954), in 1987, leading to her first starring role in the classic comedy ADVENTURES IN BABYSITTING (1987), as Chris Parker. She next appeared as Tom Cruise's love interest in COCKTAIL (1988), as Jordan Mooney. The following year, Shue was cast in the role of Jennifer in BACK TO THE FUTURE PART II (1989). She assumed the role of Marty McFly's (Michael J. Fox) girlfriend after original actress Claudia Wells, was not able to reprise the role. Shue returned to the role of Jennifer for BACK TO THE FUTURE PART III (1990). By the early 1990's Shue's status as a movie star was on the rise, thanks in part to the success from her previous roles.
In 1991 she appeared in the musical comedy THE MARRYING MAN, with Alec Baldwin and Kim Basinger and the comedy SOAPDISH, playing actress Lori Craven. The film featured an all star cast including Sally Field, Robert Downey Jr., and Kevin Kline. She was cast in the comedy drama HEART AND SOULS (1993), as Anne, costarring again opposite Robert Downey Jr. The cast included Alfre Woodard and Kyra Sedgwick. She returned to television for an episode of DREAM ON (1990) in 1993 and the TV movie BLIND JUSTICE (1994). Shue's next major role was in the Academy Award nominated LEAVING LAS VEGAS (1995), starring opposite Nicolas Cage. Shue played Sera, a prostitute who forms an uneasy friendship with Cage's character. Shue received an Oscar nomination for Best Actress in a Leading Role for her performance. She starred opposite Val Kilmer in the action film THE SAINT (1997) and the same year she appeared as Fay in the Woody Allen film DECONSTRUCTING HARRY. Her next role was in the crime drama PALMETTO (1998), with Woody Harrelson and Gina Gershon. Also in 1998 he starred opposite Jessica Lange in the comedy drama COUSIN BETTY as Jenny Cadine. Shue took on the title role of a mentally challenged woman in the comedy drama MOLLY (1999), also starring Aaron Eckhart and Thomas Jane.
In 2000, she starred in the horror film HOLLOW MAN, as Linda McKay. She starred opposite Kevin Bacon, Josh Brolin and Kim Dickens. Her next project was the TV movie AMY AND ISABELLE (2001), with Hanna Hall (Forrest Gump). Shue plays Isabelle, an overprotective mother in a delicate relationship with her daughter, Amy, played by Hall. Shue took some time off from making multiple films a year appearing in just a few between 2002- 2005, including TUCK EVERLASTING (2002) as the Narrator, LEO (2002) and MYSTERIOUS SKIN (2004), with Joseph Gordon-Levitt. Shue seemed to be making a comeback in the mid-2000s. She was cast in the horror flick HIDE AND SEEK (2005), with Robert DeNiro and Dakota Fanning and DREAMER: INSPIRED BY A TRUE STORY (2005), starring Kurt Russell and her HIDE AND SEEK costar Dakota Fanning. In 2007, Shue and her two brothers Andrew and John, produced Gracie. She played the mother of the main character who was loosely based on her own experiences as the only girl on a boys soccer team. The film starred Carly Schroeder as the title character. Shue costarred opposite Thomas Haden Church in mystery drama DON MCKAY (2009) and the same year appeared in two episodes of CURB YOUR ENTHUSIASM (2000). In 2012 she returned to television when she was cast as Julie Finley in CSI: CRIME SCENE INVESTIGATION, appearing in 71 episodes. During her stint on the popular series, she continued to work in film, including the horror HOUSE AT THE END OF THE STREET (2012), playing Sarah, the mother of Jennifer Lawrence's Elissa, the comedy HOPE SPRINGS (2012), with Meryl Streep and Tommy Lee Jones, and CHASING MAVERICKS (2012).
Her most recent roles include BATTLE OF THE SEXES (2017), with Emma Stone and Steve Carell, DEATH WISH (2018), with Bruce Willis. Shue has several projects being released in 2019 and 2020 including the series THE BOYS(as a series regular), with Karl Urban, Jennifer Esposito and Jack Quaid, TNT's CONSTANCE, and GREYHOUND, starring Tom Hanks.
Essential Shue:
THE KARATE KID (1984)
ADVENTURES IN BABYSITTING (1987)
BACK TO THE FUTURE PART II (1989)
BACK TO THE FUTURE PART III (1990)
LEAVING LAS VEGAS (1995)
BATTLE OF THE SEXES (2017)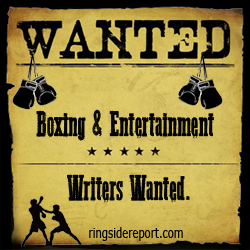 Contact the Feature Writers