By Geoffrey Huchel
1949 had its fair share of classic and successful films, and they are all celebrating their 70th Anniversary in 2019. There are dozens of films that have become favorites, especially to those (like me) who enjoy movies from this era. Although it would've been wonderful to list every one, I narrowed the list down to ten (which was a very difficult task).These films, each unique to their own success, come from a wide variety of genres for their stories and settings, and feature some of the most celebrated stars of Hollywood's Golden Age. Here's a breakdown of each film.
A LETTER TO THREE WIVES Running Time 1 hr 43 min
Directed by: Joseph L. Mankiewicz
Starring: Jeanne Crain
Linda Darnell
Ann Sothern
Kirk Douglas
Plot: A letter is addressed to three wives from their "best friend" Addie Ross, announcing that she is running away with one of their husbands…but she does not say which one.
Trivia: Winner of two Oscars: Best Director and Best Writing, Screenplay
ADAM'S RIB Running Time 1 hr 41 min
Directed by: George Cukor
Starring: Spencer Tracy
Katharine Hepburn
Plot: Domestic and professional tensions mount when a husband and wife work as opposing lawyers in a case involving a woman who shot her husband.
Trivia: Nominated for an Oscar for Best Writing, Story and Screenplay
ALL THE KING'S MEN Running Time 1 hr 50 min
Directed by: Robert Rossen
Starring: Broderick Crawford
John Ireland
Joanne Dru
Mercedes McCambridge
Plot: The rise and fall of a corrupt politician, who makes his friends richer and retains power by dint of a populist appeal.
Trivia: Winner of three Oscars: Best Picture, Best Actor in a Leading Role (Broderick Crawford) and Best Actress in a Supporting Role (Mercedes McCambridge)
THE HEIRESS Running Time 1 hr 55 min
Directed by: William Wyler
Starring: Olivia de Havilland
Montgomery Clift
Plot: A young naïve woman falls for a handsome young man who her emotionally abusive father suspects is a fortune hunter.
Trivia: Winner of four Oscars: Best Actress in a Leading Role (Olivia de Haviland, Best Art Direction-Set Direction, Best Costume Design, Best Music, Scoring of a Dramatic or Comedy Picture.
LITTLE WOMEN Running Time 2 hr 2 min
Directed by: Mervyn LeRoy
Starring: June Allyson
Margaret O'Brien
Elizabeth Taylor
Janet Leigh
Mary Astor
Peter Lawford
Plot: The March sisters- Meg, Jo, Beth and Amy struggle to make ends meet in their New England household while their father is away fighting inj the Civil War. Despite harsh times, they cling to optimism, often with neighbor Laurie as a companion. As they mature, they face burgeoning ambitions and relationships, as well as tragedy, all the while maintaining their unbreakable bond.
Trivia: Oscar winner for Best Art Direction- Set Decoration
ON THE TOWN Running Time 1 hr 38 min
Directed by: Stanley Donen and Gene Kelly
Starring: Gene Kelly
Frank Sinatra
Betty Garrett
Ann Miller
Plot: Three sailors on a day of shore leave in New York City to look for fun and romance before their twenty-four hours are up.
Trivia: Oscar winner for Best Music, Scoring of a Musical Picture
SAMSON AND DELILAH Running Time 2 hr 11 min
Directed by: Cecil B. DeMille
Starring: Hedy Lamarr
Victor Mature
George Sanders
Angela Lansbury
Plot: When strongman Samson rejects the love of the beautiful Philistine woman Delilah, she seeks vengeance that brings horrible consequences they both regret.
Trivia: Winner of two Oscars: Best Art Direction and Best Costume Design
SHE WORE A YELLOW RIBBON Running Time 1 hr 44 min
Directed by: John Ford
Starring: John Wayne
Joanne Dru
John Agar
Plot: Captain Nathan Brittles, on the eve of retirement, takes out a last patrol to stop an impending massive Indian attack. Encumbered by women who must be evacuated, Brittles finds his mission impaired.
Trivia: Oscar winner for Best Cinematography
TWELVE O'CLOCK HIGH Running Time 2 hr 12 min
Directed by: Henry King
Starring: Gregory Peck
Hugh Marlowe
Plot: A hard-as-nails general takes over a bomber unit suffering from low morale and whips them into fighting shape.
Trivia: Winner of two Oscars: Best Actor in a Supporting Role (Dean Jagger) and Best Sound, Recording
WHITE HEAT Running Time 1 hr 54 min
Directed by: Raoul Walsh
Starring: James Cagney
Virginia Mayo
Edmond O'Brien
Plot: A psychopathic criminal with a mother complex makes a daring break from prison and leads his old gang in a chemical plant payroll heist. Shortly after the plan takes place, events take a crazy turn.
Trivia: Oscar nomination for Best Writing, Motion Picture Story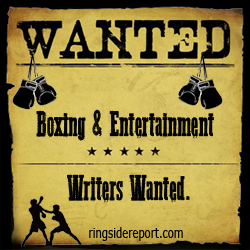 Contact the Feature Writers