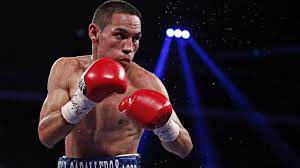 By Anthony "Zute" George
There was no feeling out process like in their first fight. The two pugilists met at the center of the ring and let the leather fly. Estrada had the advantage early on, the sharper puncher, utilizing his long reach. Sor Rungvisai had a good poker face during this stanza but was clearly being out landed with power shots. Also, Sor Rungvisai was not in his typical southpaw stance. Estrada took round one, as well as the next three, by being first, busier and just illusive enough to mitigate the power punching Thai fighter. Sor Rungvisai briefly turned southpaw in spots in round four; Sor Rungvisai fought right-handed in the first three rounds but fared no better in this round.
The fifth round saw Sor Rungvisai stay in the orthodox stance once again, but it was a more competitive round. Estrada won the round, nonetheless. The Thai fighter was getting home more with his power shots however, setting the second half of the fight to be interesting and filled with high drama.
In rounds six through eight, Estrada put a damper on any would be comeback from the champion by consistently working in the pocket and moving out of harm's way when his work was done.
In round nine Sor Rungvisai fought more as a southpaw and did better. In rounds ten and eleven the champion fought mostly as a southpaw and had his best success. Including a questionable knock down that was ruled a slip. It was evident the champion was more effective as a southpaw and it was puzzling that he fought even one second as an orthodox fighter.
In the pivotal twelfth round, after his best success as a southpaw, the champion came out once again as a right-handed fighter. Putting the cherry on top of the oddest performance in recent boxing memory. Sor Rungvisai eventually went back to the southpaw position in round twelve, but he gave away precious time in a fight he needed at least a knockdown to have any chance to win. When the bell sounded it was clear who the better pugilist was over the twelve-round stanza. Juan Estrada.
The judges put an end to the drama, as all three officials favored the challenger. Scorecards read 116-112 and 115-113 (twice) for the winner, and new WBC super flyweight champion, Juan "El Gallo" Estrada. It appeared to be a much wider victory for Estrada, but he was not about to complain. With the victory, Estrada improves to, 39-3, 26 KO's, while Srisaket Sor Rungvisai falls to, 47-5-1, 41 KO's.
It was reported that Sor Rungvisai struggled to make weight. That might have explained his slow start, but it does not help to solve the mystery as to why the now former champion abandoned the southpaw stance until virtually the ninth round.
Nonetheless, it was a great performance from Juan Estrada and such a clear victory should not warrant and immediate third fight. Estrada should seek out a fight against one of the other super flyweight champions, or perhaps seek out a fight against the winner of the WBSS bantamweight tournament.
As for Sor Rungvisai goes, if weight indeed impaired his performance, a move up in weight may be his next move as well. This was his first fight under his multi-year deal with Matchroom Boxing and DAZN. It Is unclear whether a not if this loss nullifies the rest of the contract.
Check out "Zutes Boxing Talk", which airs every Wednesday live from 7PM to 9PM ET. The show is dedicated to discussing the sweet science straight up with no twists. "Zute" has interviewed boxing legends such as Carlos Palomino, Mike McCallum, Pernell Whitaker, Jeff Fenech, Buddy McGirt, Mark "Too Sharp" Johnson, Marvin Camel and Eddie Mustafa Muhammad. As well as today's stars like Danny Garcia, Sergey Kovalev, Regis Prograis, Teofimo Lopez and Gary Russell, JR.
Follow the link to listen live or catch archived shows on demand.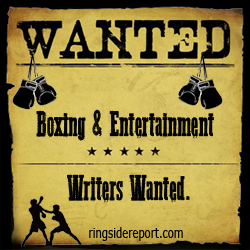 Contact the Feature Writers