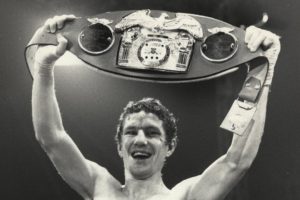 By Donald "Braveheart" Stewart
Should Frank Warren ever retire, then there is one, undefeated boxer who will be unlikely to be invited to his retirement party. Given that he stood trial for attempting to murder Warren – and was acquitted – it can hardly come as a surprise that Terry Marsh, 27-0-1, 10 KO's, will neither be invited nor, I presume, go and give his best wishes.
A light welterweight, Marsh fought actively in the professional ranks from 1981 to 1987. On three occasions, as a lightweight once and as a welterweight twice, he was a senior ABA champion as an amateur, representing the Royal Navy. Professionally Marsh went on to British, European and IBF world honors.
His pro career and his amateur career though was nothing to his life that came outside the ring and after he retired. An East London boy, there are movies about gangsters from that area that do not come close to just how bizarre things turned out for Marsh after hanging up the gloves.; of that more later…
For now, his life as a boxer was colorful enough.
Even before he got into a pro ring he had served with the Marines, in Northern Ireland, had been a junior chess champion and was a fire fighter – hence his nickname as a boxer: "The Fighting Fireman".
Three years as a professional, "The Fighting Fireman", in 1984, won the British light welterweight title beating Clinton Mackenzie on points. One year on, in October 1985 he took the European title by knocking Italian Alessandro Scapecci out for the European title in the 5th round.
World honors were to come next…
Nearly two years elapsed before he took on Joe Manley for the IBF title in Basildon, winning by TKO in the 10th round. Never a big puncher – only 10 stoppages – Marsh spoke of how he came close to stopping Manley in an interview some time later, "The one time I came close to scoring a knockout was when I fought for the world title, and then I had to hit the guy clean [with a short left hook]. He was on his way down and falling like a tree, so I hit him twice on the way down as well, despite all that he still beat the count. So, it shows that I just could not punch."
If you see the fight since, then you would see he managed to hit Manley only once on the way down – perhaps his memory here is a little faulty.
At the time he was perhaps thinking that time should have been called on his fighting career. He later spoke of how huge this win for him, "I must admit that, for me, the world title win was the winning post. I never imagined getting that far. I thought I had done well."
He defended it once, in the Royal Albert Hall, London by beating the Japanese Akio Kameda in the 7th. It was his last professional fight, the date 1st July 1987.
Speaking long after having retired though he was very clear about when and why he was going to leave the sport. "I didn't want to stay in boxing for long, either. It may sound bizarre but I thought that the quickest way to get out of boxing was to win the title and then retire. If I had been defeated along the way I may not have retired because although the record was important to me in some senses it was a bit of a burden as well. If I had have been beaten once, I probably would have carried on boxing past the time that I did because I would have had nothing to preserve. I was well aware that getting out undefeated is something that not a lot of fighters manage, so I knew that it would be worth so much more than one or two subsequent defenses."
Terry Marsh then sprung a surprise. It was a surprise to many, allegedly including his promoter, Frank Warren, and came in September of that year when Marsh announced he had Epilepsy.
It led to a first battle between them where Warren lost a libel action against Marsh "because he consented to a defamatory television programme being broadcast" Warren had given Thames Television permission to broadcast an interview which implied he allowed Mr Marsh to sign a contract for a fight knowing he was suffering from Epilepsy. He since denied he knew. Marsh has spoken of how people who needed to know, knew. That means he must have fought with a pre-existing condition that was highly dangerous.
Surprise though seems to have been his guiding principle once he had final stepped out of the ring.
But let us go to the most shocking event in British boxing's history; the shooting of Frank Warren.
Frank Warren's shooting happened on the 30th November 1989. Warren was shot twice in the chest on his way into a venue for a boxing promotion, obviously survived but lost half of one of his lungs. At the time there was a libel case between Warren and Terry Marsh. Marsh became one, of many, suspects.
Marsh had ammunition in his flat but he was an ex Marine and it did not match the gun used. Marsh was put on trial, despite a lack of evidence. He was supposed to have confessed in prison and this confession was used in the trial. Marsh refused to take the stand and was subsequently acquitted.
Perhaps due to what happened to him, Marsh found a new career – politics.
He joined the Labor Party, then when they wanted an all female list for the seat he wanted to stand for, he became a Liberal Democrat and stood for them. Or at least he would have, had he not had to withdraw because he was charged with fraud, allegedly having claimed two student grants at the end of his boxing career but again he was cleared at court.
He was back in court in 2007 when he managed to successfully win damages against security at a British railway station. Marsh had in a tube station been assaulted and thrown to the ground. Marsh managed to ride out the blows, clinched, and then beat up his assailants using "legal means". He went on to win damages.
In 2010 was once more in politics, standing for election and he had founded his own political party, having changed his name to None Of The Above in protest that people in UK elections are not allowed to tick a box that eschews making a choice – they can of course spoil the ballot paper which is the same thing. He has changed his name again, apparently, to Mr X.
Outside the ring he had changed his name by deed poll, was accused of fraud and had that murder charge thrown out by a court – though he spent 10 months on remand awaiting the trial, was a bookmaker, had some acting work and learned to speak Italian "out of sheer boredom". He had also won the World Chess boxing Association welterweight title, beating Armenian Dymer Agasaryan in the final.
His brushes with the law were not finished and last year he lost an appeal after he was ordered to pay a £600 fine, £100 compensation, £620 prosecution costs and a £60 victim surcharge – totalling £1,380 due to an assault in a voting station at election time. He had assaulted an electoral officer kneeing a Mr Sayonas in the groin after being detained at the polling station against his will for 25 minutes.
He has also, proudly, written his own autobiography – called undefeated. Given such a colorful career he was clear as to why he wrote it, "In many ways it (the autobiography) was a platform for my story. It was a good chance to get my version of events out there but saying that I did take it as far as it could go. As I mention in the book it is all about proof, not truth, so it is not the whole truth but everything (that is) in there I approve of right now."
I am off to Amazon…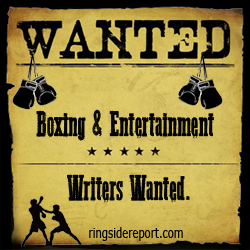 Contact the Feature Writers