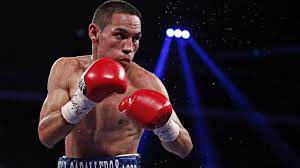 By Rich "Lite It Up" Lopez
What a night of boxing action that took place at the Forum in Inglewood, California that was on DAZN. The main event did not disappoint but the fight was not close to what I expected. That is only because Juan Francisco Estrada displayed brilliance last night.
In the rematch between Juan Francisco Estrada and WBC Super Flyweight champion Srisaket Sor Rungvisai, the title changed hands and we have a new top pound for pound fighter. Estrada picked up where he left off and simply outboxed Rungvisai. Estrada had stated he was not one hundred percent in the 1st fight but showed in the rematch he was ready this time. Estrada showed his skill set with effective counter punching against the hard punching Rungvisai. The Thai fighter had no answer and missed a lot of punches. Estrada was pitching a shutout and as we got towards the later rounds, Rungvisai needed a knockout to win the fight.
Rungvisai, to his credit, did turn it up. Estrada decided to stand and trade with him despite being way ahead on points. At this point Estrada's confidence was so high, there was no way Rungvsai had enough to pull the win. By his effort you could of gave Rungvisai two or three rounds tops, but that's about it, Once the bell rang, it was clear who won the fight. Estrada won by unanimous decision with scores of 115-113 (twice) and 116-112 and claimed the WBC title. The fight was not even close like the last one and I thought the scores should of been more wide for Estrada. This was Estrada's finest performances of his career. With that being said, a third fight should happen between Estrada and Rungvisai to settle the score but I feel Estrada will win again. Estrada wants to unify the titles and a match up against the WBO champ Donnie Nietes would be a great match up as well,
The co-feature was the fight of the night. It was in the junior featherweight division and a unification bout. WBA champion Daniel Roman defeated the undefeated IBF champion TJ Doheny by unanimous decision in a war. Roman who was the favorite in the fight got off to a good start and he dropped Doheny in the 2nd round. Doheny did get up and battled back with Roman. The next highlight in the fight was in the seventh round, where Doheny hurt Roman with a flurry of punches and both fighters provided good exchanges. The fight got closer and was about even after eight rounds. Roman came back with some good body attack and was able to drop Doheny in the eleventh round. Doheny got up again and was able to finish the fight. Roman was the clear winner and looks to unify to unify with WBC champion Rey Vargas in the near future.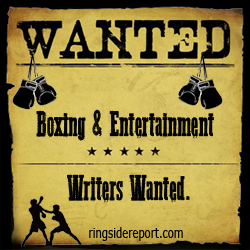 Contact the Feature Writers