By Geoffrey Huchel
James Stewart was an American actor and military officer who is among the most honored and popular stars in film history. With a career spanning over 6 decades, he has earned success inside and outside of the film industry. Many of his film have become enduring classics.
Stewart was born on May 20, 1908 in Indiana Pennsylvania, the son of Elizabeth and Alexander Stewart and eldest of three children (two younger sisters Virginia and Mary Kelly). Stewart attended Mercersburg Academy prep school, graduating in 1928. He played football and ran track, and was involved in art and was a member of the glee club. He enrolled in Princeton University in 1928. He excelled at studying architecture, but he gradually became attracted to the school's drama and music clubs.
His talents led him to the University Players, a summer stock company in West Falmouth, Massachusetts on Cape Cod. While there, Stewart performed in bit parts during the summer of 1932. His time during summer stock led him to New York. Stewart debuted on Broadway in a brief run of Carry Nation. He was given more substantial stage roles including Page Miss Glory and Yellow Jack. In 1934 Stewart was approached by Metro Goldwyn Mayer scout Bill Grady about taking a screen test. Stewart agreed, and then signed a contract with the studio as a contract player for up to seven years at $350 a week.
Stewart's first film role was in the short ART TROUBLE (1934), in an uncredited role. He was cast in the supporting role of Shorty for his next film THE MURDER MAN (1935). The film starred Spencer Tracy and Virginia Bruce. 1936 was a very busy year for Stewart and it wasn't long before he was starting to win bigger roles and receive top billing. He made appearances in nine films, including WIFE VS. SECRETARY, starring Clark Gable, Jean Harlow and Myrna Loy, THE GORGEOUS HUSSEY, with Joan Crawford and Robert Taylor, SPEED, starring opposite Wendy Barrie, SMALL TOWN GIRL, with Janet Gaynor and Robert Taylor, BORN TO DANCE, with Eleanor Powell and Virginia Bruce and AFTER THE THIN MAN, starring William Powell and Myrna Loy. The following year, he starred opposite Edward G. Robinson in THE LAST GANGSTER (1937) and NAVY BLUE AND GOLD (1937), with Robert Young and Billie Burke. Stewart's first collaboration with director Frank Capra was in the comedy drama YOU CAN'T TAKE IT WITH YOU (1938), also starring Jean Arthur and Lionel Barrymore. Stewart starred opposite Ginger Rogers in the romantic comedy VIVACIOUS LADY (1938) and THE SHOPWORM ANGEL, with Margaret Sullivan. Stewart costarred opposite Joan Crawford again in THE ICE FOLLIES OF 1939 (1939) and made his second collaboration with Frank Capra in the Oscar winning MR. SMITH GOES TO WASHINGTON (1939), starring Jean Arthur and Claude Rains. Stewart starred in three more films in 1939- MADE FOR EACH OTHER with Carole Lombard, IT'S A WONDERFUL WORLD with Claudette Colbert and DESTINY RIDES AGAIN with Marlene Dietrich.
Stewart started the 1940s on a high note. His first film of the decade was the acclaimed THE SHOP AROUND THE CORNER (1940), starring opposite Margaret Sullivan and Frank Morgan. His next film was the romantic comedy THE PHILADELPHIA STORY (1940), starring Katharine Hepburn and Cary Grant. Stewart and directed by the legendary George Cukor. Stewart won the Academy Award for Best Actor in a Leading Role for his portrayal of Macaulay Connor. Stewart followed up with performances in THE MORTAL STORM (1940) and NO TIME FOR COMEDY (1940). His next role was in the musical ZIEGFELD GIRL (1941), starring opposite Hollywood legends Judy Garland, Hedy Lamarr and Lana Turner.
He reunited with Lamarr for the romantic comedy COME LIVE WITH ME (1941). Stewart may be best known for his next film, the drama IT'S A WONDERFUL LIFE (1946), his third collaboration with director Frank Capra. The classic holiday film, which is an annual televised special was nominated for 5 Oscars, including Best Picture and Best Actor in a Leading Role (for Stewart). Stewart portrays George Bailey, a desperately frustrated businessman who is visited by an angel, who shows him what life would have been like had he never existed. The film costarred Donna Reed and Lionel Barrymore. Stewart made his fist collaboration with Alfred Hitchcock in the film THE ROPE (1948), as Rupert Cadell. Stewart later admitted he felt he was miscast in his role as the professor. Stewart's last films of the decade were the drama THE STRATTON STORY (1949), also starring June Allyson, Frank Morgan and Agnes Moorehead and the adventure drama MALAYA (1949), with Spencer Tracy.
The 1950s was a busy decade for the actor. In the early years Stewart cranked out several films including the western WINCHESTER 73 (1950), with Shelley Winters, the comedy THE JACKPOT (1950), the comedy HARVEY (1950), earning another Oscar nomination for Best Actor in a Leading Role, and the Oscar nominated THE GREATEST SHOW ON EARTH (1952), with Charlton Heston and Betty Hutton. During the mid 1950s, Stewart appeared in the western THE NAKED SPUR (1953), with Janet Leigh, and THE GLENN MILLER STORY (1954), with June Allyson.
The same year, Stewart made his second collaboration with Hitchcock in the popular mystery thriller REAR WINDOW, playing a wheelchair bound photographer who spies on his neighbors from his apartment window and becomes convinced one of them has committed murder. The film also stars Grace Kelly, Thelma Ritter and Raymond Burr. In the late 1950s Stewart would again star in two more Hitchcock flicks, THE MAN WHO KNEW TOO MUCH (1956), starring Doris Day and VERTIGO (1958), with Kim Novak.
Stewart's most notable films throughout the 1960s include TWO RODE TOGETHER (1961), with Shirley Jones and Richard Widmark, THE MAN WHO SHOT LIBERTY VALANCE (1962), starring John Wayne and Vera Miles, HOW THE WEST WAS WON (1962), again with John Wayne and SHENANDOAH (1965). In the 1970s Stewart did some television work, being cast in the TV movie HARVEY (1972) and the short-lived series HAWKINS (1973). He returned to film, making appearances in THE MAGIC OF LASSIE (1978) with Mickey Rooney and THE BIG SLEEP (1978). Stewart made few appearances in the 1980s, including the TV movie RIGHT OF WAY (1983) and the mini series NORTH AND SOUTH (1986). His last film was the animated AN AMERICAN TAIL; FIEVEL GOES WEST (1991), where he provided his voice for the character of Wylie.
He is the most represented leading actor on the 100 Greatest Movies of All Time list presented by Entertainment Weekly. As of 2019, eleven of his films have been inducted into the United States national Film Registry. Stewart was named the third-greatest screen legend in American film history by the AFI in 1999.
In addition to his monumental acting career, Stewart served in the United States Army Air force from 1941-1968. He became the first major American movie star to wear a military uniform in World War II. Also, an early interest in flying led Stewart to gain his private pilot certificate in 1935 and commercial pilot in 1938.
Stewart died on July 2, 1997, at age 89, in Beverly Hills, California, due to cardiac arrest and pulmonary embolism following respiratory problems.
Essential Stewart:
MR SMITH GOES TO WASHINGTON (1939)
THE SHOP AROUND THE CORNER (1940)
THE PHILADELPHIA STORY (1940)
IT'S A WONDERFUL LIFE (1946)
THE GREATEST SHOW ON EARTH (1952)
REAR WINDOW (1954)
THE MAN WHO KNEW TOO MUCH (1956)
VERTIGO (1958)
THE MAN WHO SHOT LIBERTY VALANCE (1962)
HOW THE WEST WAS WON (1962)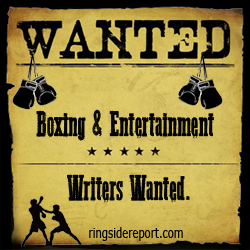 Contact the Feature Writers