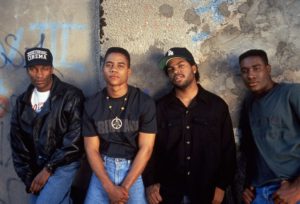 By Brian "The Beret" Young
On April 29th, 2019 the world lost a visionary at the far too young age of 51. John Singleton passed away after suffering a stroke on April 17th. Singleton remained in intensive care on life support until his family made the difficult, but humane decision to remove his life support.
Singleton was born and raised in Los Angeles, California. He graduated from USC School of Cinematic Arts in 1990. One year later he released his first film, a modern-day masterpiece that changed cinema.
Boyz n the Hood, a story about a young man in South Central L.A going from the age of 10 thru his life as a teenager in the gang ruled and crime filled streets. One of the first films to realistically deal with gang culture in modern day American cities, and honestly portray those involved or intertwined in the culture. The film was brave enough to show not only the violence and cruelty but the impact and devastation of crime and racism.
Boyz n the Hood would go on to be nominated for Best Director and Best Original Screenplay at the 64th Academy Awards. For this, Singleton became not only the youngest person to be nominated for Best Director, but the very first African American. In 2002, the United States Library of Congress added Boyz n the Hood to the National Film Registry deeming the film "culturally, historically or aesthetically significant".
John Singleton followed up Boyz n the Hood with 1993's Poetic Justice, where he worked with Tupac Shakur, a man whom Singleton planned on producing a bio pic about.
Singleton continued to make several both critically and commercially successful films as a director and or producer including Higher Learning, 2 Fast 2 Furious, Hustle and Flow, Blake Snake Moon and Abduction. He also worked in television on shows like Empire, American Crime Story and the series he created, Snowfall.
As an activist Singleton often called out the Hollywood studios for in his words "refusing to let African-Americans direct black-themed films"
John Singleton was among of group of filmmakers who helped change modern cinema and his influence will be felt for generations. Former President Barack Obama may have said it best when he wrote, "His seminal work, Boyz n the Hood, remains one of the most searing, loving portrayals of the challenges facing inner-city youth. He opened doors for filmmakers of color to tell powerful stories that have been too often ignored."
John Singleton may be gone, but his legacy will live on forever thanks to his talent and vision. Hollywood has lost a true auteur.
Remember to submit your questions/comments to me via the form box below by selecting Brian "The Beret" Young and follow me on Twitter @BoxingGuyBrian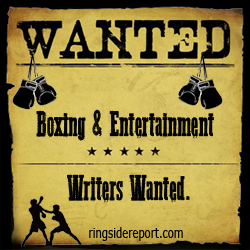 Contact the Feature Writers