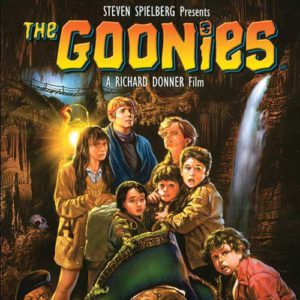 By Geoffrey Huchel
"Goonies never say die!"
The 1985 adventure comedy film THE GOONIES is such a fun flick, and anyone who grew up in the 80s will list it as one of their favorite films. It is after all, one of the most popular films of that decade. It's certainly one that I've watched (countless times) with my brothers, but I've never done the "Truffle Shuffle".
Hoping to pass down my love of movies to my son, I introduced it to him when he was at the appropriate age to be old enough to enjoy and appreciate it. Happy to say he has. THE GOONIES has all the ingredients that a movie should have- relatable characters, thrills, spills, humor (sometimes crude), and good guys and bad guys, who in true movie fashion, are trying to achieve the same goal, but with different agendas and intentions. Throw in stunts, treasure hunts, an ancient pirate ship and hysterical hijinks and you got yourself a thrilling cinematic experience.
In THE GOONIES a group of kids who live in the "Goon Docks" neighborhood of Astoria, Oregon, attempt to save their homes from demolition and in doing so, discover an old map that leads them on an adventure to unearth the long-lost fortune of One-Eyed Willy, a legendary 17th Century pirate. During the entire adventure, they are chased by the Fratellis, a family of criminals, who want the treasure for themselves.
What ensues is an uproarious trek through an underground maze of dangerous booby traps, all designed by Willy himself to protect his fortune. The group, who call themselves the Goonies, consists of the optimistic Michael "Mikey" Walsh, his older brother Brandon "Brand", the inventive Richard " Data" Wang, the talkative Clark "Mouth" Deveraux, cheerleader Andrea "Andy" Carmichael, her best friend Stephanie "Stef" Steinbrenner and the overweight klutz Lawrence "Chunk" Cohen.
THE GOONIES was directed by Richard Donner, with story by executive producer Steven Spielberg and written by Chris Columbus. The film has gathered the perfect cast of young actors to play the beloved misfit characters: Sean Astin as Mikey, Josh Brolin as Brand, Jeff Cohen as Chunk, Corey Feldman as Mouth, Kerri Green as Andy, Martha Plimpton as Stef and Jonathan Ke Quan as Data.
The supporting cast includes Robert Davi as Jake Fratelli, Joe Pantoliano as Francis Fratelli, Anne Ramsey as Mama Fratelli, John Matuszak as Fratelli outcast Sloth, Mary Ellen Trainor as Mrs. Walsh, Keith Walker as Mr, Walsh and Lupe Ontiveros as Rosalita.
After THE GOONIES, the young cast found additional success in film and television. Astin starred in the films ENCINO MAN (1992), RUDY (1993), and appeared as Sam in THE LORD OF THE RINGS series. His TV credits include THE STRAIN (2014) and a guest starring role on the popular Netflix series STRANGER THINGS (2016).
He can be seen in the new Netflix series NO GOOD NICK (2019). Brolin, starred in a slew of hit films including PLANET TERROR (2007), NO COUNTRY FOR OLD MEN (2007), TRUE GRIT (2010) and the recent AVENGERS films as Thanos. Cohen made appearances on shows such as THE MAGICAL WORLD OF DISNEY in 1986, as well as FAMILY TIES (1982) and SHE'S THE SHERIFF (1987) before retiring from acting.
He attended UCLA School of Law and became entertainment lawyer in Los Angeles. Feldman starred in many popular 80s movies, such as FRIDAY THE 13TH: A NEW BEGINNING (1985), STAND BY ME (1986) and THE LOST BOYS (1987). Green costarred in SUMMER RENTAL (1985), the coming of age film LUCAS (1986) and made appearances on the TV series MAD ABOUT YOU (1992) and ER (1994). After a long break from acting she returned to star in the drama COMPLACENT (2012).
Plimpton costarred in the comedy PARENTHOOD (1989), 200 CIGARETTES (1999) and has recently done some TV work on the series RAISING HOPE (2010), THE REAL O'NEALS (2O16) and THE BLACKLIST (2013). Quan may be best known for his portrayal of Short Round in INDIANA JONES AND THE TEMPLE OF DOOM (1984). He also costarred in the series HEAD OF THE CLASS (1986).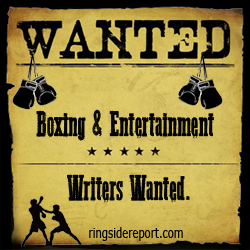 Contact the Feature Writers