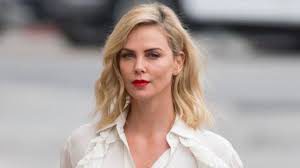 By Geoffrey Huchel
When we think of Charlize Theron, many things come to mind: She's an Oscar winner, she's well-respected and she's absolutely gorgeous. Other qualities Theron possesses are her incredible range and her ability to disappear into her roles. Also, she doesn't put vanity before talent when she takes on a less glamorous role. Besides all that, Theron has become one of Hollywood's most celebrated actresses and renowned activists.
Charlize Theron is a South African and American actress. She was born on August 7, 1975 in Benoni, South Africa. She grew up on a farm in Johannesburg and attended Putfontein Primary School, until age thirteen when she was sent to boarding school and began her studies at the National School of the Arts in Johannesburg. Although fluent in English her first language is Afrikaans.
Before she became an actress, she saw herself as a dancer. But at age 16, she won a one-year modeling contract at a local competition in Salerno and moved to Italy with her mother. After a year of modeling throughout Europe, Theron and her mother moved to the U.S. In New York, she attended the Joffrey Ballet School, training as a ballet dancer until a knee injury closed that career path. Theron was devastated, knowing she couldn't dance anymore. This led her to pursuing a career in film. At age 19, she flew to Los Angeles to pursue her new journey. After several months on the city Theron made her film debut with a non-speaking role in the horror film CHILDREN OF THE CORN III: URBAN HARVEST (1995). Soon after her debut in CHILDREN she won roles in THAT THING YOU DO (1996), with Tom Hanks and Liv Tyler and 2 DAYS IN THE VALLEY (1996), and TRIAL AND ERROR (1997). Toward the end of the 1990s her film career was gaining traction. She starred in the mystery thriller THE DEVIL'S ADVOCATE (1997), opposite film legends Keanu Reeves and Al Pacino, MIGHTY JOE YOUNG (1998) with Bill Paxton, Woody Allen's CELEBRITY (1998), featuring an all-star cast including Kenneth Branagh and Leonardo DiCaprio, THE CIDER HOUSE RULES (1999) with Michael Caine and Tobey Maguire and THE ASTRONAUT'S WIFE (1999), opposite Johnny Depp.
Since the start of the 2000s Theron has not stopped working, making multiple films every year. In 2000, she starred in THE LEGEND OF BAGGER VANCE, with Matt Damon and Will Smith, REINDEER GAMES, with Ben Affleck and MEN OF HONOR with Robert De Niro and Cuba Gooding Jr. She co-starred in her second Woody Allen film, THE CURSE OF THE JADE SCORPION (2001), featuring Helen Hunt, Woody Allen and Elizabeth Berkley. She again starred opposite Keanu Reeves in the drama SWEET NOVEMBER (2001). Her next big role was in the thriller TRAPPED (2002), starring opposite Kevin Bacon and Dakota Fanning. Theron played Karen, whose daughter Abby (Fanning) is kidnapped by a gag of thieves.
Her next film was the action comedy THE ITALIAN JOB (2003), co-starring opposite Mark Wahlberg and Edward Norton. Her next film would be one of her most memorable, the biographical drama MONSTER (2003). Theron played real-life serial killer Aileen Wuornos. Theron really transformed herself in this role, becoming completely unrecognizable. The film co-starred Christina Ricci and Theron went on to win many awards including the Oscar for Best Actress in a Leading Role and the Golden Globe for Best Performance by an Actress in a Motion Picture-Drama, as well as a BAFTA Award and a Screen Actors Guild Award for Best Actress. Her next film was another biopic, but this time a comedy in THE LIFE AND DEATH OF PETER SELLERS (2004), with Geoffrey Rush. Theron tackled the action genre for her next role in AEON FLUX (2005). Theron played the title role of a mysterious assassin. Next she starred as Josey Aimes, a mine worker who endurs a range of abuse in the 2005 drama NORTH COUNTRY (2005), based on one of the first major successful sexual harassment cases in the United States. Theron received both Oscar and Golden Globe nominations for Best Performance by an Actress in a Leading Role. She reteamed with Will Smith to co-star in the action film HANCOCK (2008), also starring Jason Bateman. She followed up with a performance in the comedy YOUNG ADULT (2011), as Mavis Gray, a fiction writer who returns to small-town Minnesota looking to rekindle a romance with her ex-boyfriend. The film co-stars Patrick Wilson. Theron played the evil queen Ravenna in the action adventure SNOW WHITE AND THE HUNTSMAN (2012), also starring Kristen Stewart and Chris Hemsworth. The same year she starred opposite Michael Fassbender in the sci-fi mystery PROMITHEUS.
Her most recent films include the comedy A MILLION WAYS TO DIE IN THE WEST (2014), also starring Seth MacFarlane and Liam Neeson, MAD MAX: FURY ROAD (2015), with Tom Hardy, and reprised her role as Ravenna for THE HUNTSMAN: WINTER'S WAR (2016), also starring Chris Hemsworth, Jessica Chastain and Emily Blunt, THE FATE OF THE FURIOUS (2017), with Vin diesel and Jason Statham, ATOMIC BLONDE (2017), with James McAvoy and John Goodman and TULLY (2018). In 2019 she can be seen in the comedy LONG SHOT( in theatres now) with Seth Rogen, and lent her voice as Morticia Addams in an animated version of THE ADDAMS FAMILY, also featuring the voices of Chloe Grace Moretz, Oscar Isaac and Allison Janney. Theron is also reprising her role of Lorraine Broughton in ATOMIC BLONDE 2.
Besides being known for her acting career, Theron created The Charlize Theron Africa Outreach Project, creaed in 2007 in an effort to support African youth in the fight against HIV/AIDS. In 2008 Theron was named a United Nations Messenger of Peace. In addition, Theron is a strong supporter of women's rights organizations, animal rights and is an active member of PETA, and same-sex marriage.
She is currently the spokeswoman for Christian Diore's campaign "J'adore" appearing in advertisements in print and in television ads
Essential Theron:
THE DEVIL'S ADVOCATE (1997)
THE CIDER HOUSE RULES (1999)
THE ITALIAN JOB (2003)
MONSTER (2003)
NORTH COUNTRY (2005)
SNOW WHITE AND THE HUNTSMAN (2012)
ATOMIC BLONDE (2017)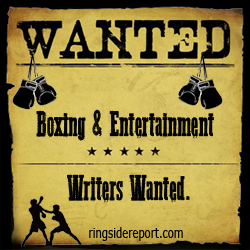 Contact the Feature Writers