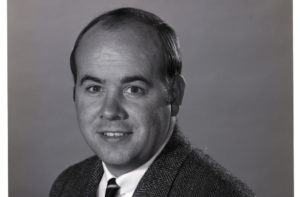 By Brian "The Beret" Young
If February 3rd, 1959 is "the day the music died", then May 14th, 2019 may be "the day the laughter died". Comedy legend Tim Conway has passed away following a long illness. He was 85 years old.
Conway was born in Willoughby, Ohio and grew up in Chargin Falls (a city he would often reference in comedy sketches). After graduating from Bowling Green University, he proudly served his country in the U.S. Army from 1956-1958. Upon his discharge, he returned to OH and began his showbiz career at KYW-TV in Cleveland working with Ernie Anderson in 1958 and 1959. He then again joined Anderson on WJW-TV from 1960-1962. In 1962, Conway was fired for "misleading" WJW-TV into thinking he had directing experience. Luckily, it turned out Conway had a fan in comedic actress Rose Marie (of the Dick Van Dyke Show fame). She convinced Tim to move from Ohio to New York and soon Conway was a regular player on The Steve Allen Show.
Conway was next cast in the sitcom "McHale's Navy" where his Ensign Charles Parker quickly became the standout character. He was so popular that once McHale's Navy was cancelled, Conway was offered his own series, "Rango", where he played a Texas Ranger. "Rango" didn't catch on and was soon cancelled. However, Hollywood knew they had a major talent in Conway. He was quickly added to the cast of "Turn-On", a sketch comedy series that lasted all of one episode. In 1970, he was given a new sitcom, "The Tim Conway Show". This, too, only lasted part of one season. Later that same year the network gave him "The Tim Conway Comedy Hour". Another ratings failure that was quickly cancelled. The string of bombs prompted Conway to order vanity plates for his cars. From 1970 on Tim Conway's license plate read "13 WKS" (13 weeks is the minimum number of episodes a network orders for a show).
Despite the failure, it was obvious that Conway was a brilliant comic. What he needed was the right showcase. That came in the form of "The Carol Burnett Show". He started making guest appearances, and always stole the show. In 1975, he officially became a regular cast member and his genius was on display. Conway prided himself on his ability to make his cast mates break character by laughing. These instances were so popular with the live audience that the directors decided to leave them in for the actual broadcast.
1975 was also when Conway began his film career, starring with Don Knotts in the Disney film "The Apple Dumpling Gang". He and Knotts had such great on-screen chemistry they worked together several more times including in 1979's "Apple Dumpling Gang Rides Again", 1979's "The Prize Fighter" and 1980's "The Private Eyes". The latter two both written by Conway himself.
In the 1980's, Conway created another of his memorable characters named "Dorf". Dorf was a small (Conway played the character on his knees, or with his legs buried up to his knees), bad dark toupee wearing, heavily accented (a mix of Romanian and Scandinavian per his biography 2013's "What's So Funny? My Hilarious Life"- Simon and Schuster) athlete. Over the Dorf Series he was a jockey, a baseball player, a race car driver and, most famously, a golfer.
Conway continued to work in both television and in film, even creating his own production company. He produced, wrote and starred in "The Longshot", a film about one of his lifelong passions, gambling on horses. In 2003 he was reunited with his old comedy partner Don Knotts where they provided the voices for Hermie and Friends, a children's series that they voiced until Knotts death in 2006.
In the late 1990's Conway teamed up with his Carol Burnett co-star Harvey Korman, the man most susceptible to breaking up at Conway's hijinks. The duo toured together performing their show "Together Again with Tim and Harvey" for years, selling out all over the world until the passing of Harvey Korman.
Tim Conway stayed busy, not only performing but also working as a spokesman for the United Leukodystrophy Foundation and was the co-founder and vice president of the Board of Directors of the Don MacBath Memorial Jockey Fund.
Conway is survived by his second wife, Charlene Fusco, and 7 children. Along with his family he is mourned by many friends, admirers and lovers of comedy everywhere. Tim Conway WAS comedy, and I can't help but feel the world is a less funny place without him.
May you rest in peace, Mr. Conway.
Remember to submit your questions/comments to me via the form box below by selecting Brian "The Beret" Young and follow me on Twitter @BoxingGuyBrian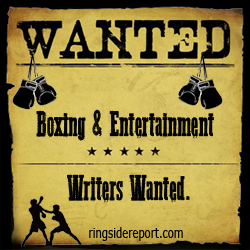 Contact the Feature Writers