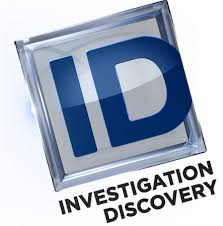 Investigation Discovery (ID) today announced the lineup full of super-sleuthing experiences and star-studded panels for IDCON 2019. Themed this year as DANGEROUS MINDS, the network's fourth annual sold-out event for true crime fanatics is taking place this Saturday, May 18 at a new venue, Center 415, in midtown. The 5th Avenue warehouse will be completely transformed into the ultimate crime lovers fan experience for the annual fan convention.
Esteemed journalist and ID host, Tony Harris will again emcee the event, bringing ID Addicts behind the yellow tape of their favorite TV channel. Harris will lead fans throughout the day's jam-packed schedule, including exclusive panels headlined by ID's beloved network stars, sneak peeks at upcoming programming, main stage demos, and one-of-a-kind interactive experiences catered to armchair detectives everywhere.
"With a new venue and a 63% attendance increase over last year, the fourth annual IDCON is shaping up to be bigger and better than ever before for our fans – which also means the largest donation ever to the Silver Shield Foundation," said Henry Schleiff, Group President of Investigation Discovery, Travel Channel, American Heroes Channel, and Destination America. "With the entire building transformed into an ID experience, we are excited to have our fans' favorite ID stars on hand with them to explore the world of true crime stories and, most of all, 'Dangerous Minds'"!
IDCON's doors open at 8:30am with the day's festivities running from 9:30am-5pm. In addition to the panel lineup (below), attendees will have exclusive access to their favorite on-air personalities with a photo opportunity to meet the featured ID stars. Additionally, attendees can explore interactive experiences including: confess your love of ID to the "ID Addicts Unite" welcome board; snag some airbrushed "ID Ink" from a tattoo artist; test eyewitness skills with the "I(D) Witness" experience; test out how good of a liar you really are with the "Lie To Me" polygraph demonstration; "Meme-ify Yourself" for the camera in the ID photo booth; explore the "Gallery of Dangerous Minds" featuring some of the most chilling masterminds in history; become part of a "Criminal Lineup" in a photo experience; and more! Additionally, the main stage will offer up extended exclusive sneak peeks of upcoming programming, an empowerment self-defense stage demo provided by the Center for Antiviolence Education (CAE), and additional talent surprises for IDCon attendees only.
Proceeds from IDCON will be donated to New York's Silver Shield Foundation, an organization providing educational support to families of firefighters and police officers killed in the line of duty. ID Addicts unable to make the trip to New York can follow the network's social handles at Twitter, Facebook and Instagram, and for behind-the-scenes coverage, following #IDCon2019.
The full IDCON panel lineup follows:
Team in Pursuit features victims' rights advocate John Walsh and his son, Callahan Walsh, as they discuss their lifelong mission to track down fugitives on the run and find missing children on their series, IN PURSUIT WITH JOHN WALSH. Moderated by Alicia Dennis, Senior Editor (Crime) for PEOPLE & Entertainment Weekly, as well as contributor for PEOPLE MAGAZINE INVESTIGATES, this panel will explore the Walshes deep connection to crime and how their thirst to put bad guys behind bars is something they will never stop fighting for.
Scales of Justice features ID's pillars of the justice system, Garry McFadden (current Sheriff of Charlotte, former detective, HOMICIDE CITY: CHARLOTTE), Anna-Sigga Nicolazzi (prosecutor, TRUE CONVICTION), and Fatima Silva (criminal defense attorney, REASONABLE DOUBT). Moderated by contributor to ID's own true crime blog, CrimeFeed, Michelle Sigona, this panel showcases the delicate balance of the justice system and discusses the landmark cases that have left a profound impact on them, both personally and professionally.
Dangerous Minds explores the psyche of the most unpredictable murderers, and the dogged determination it takes to bring them to justice. Moderated by April Neale, television critic and features writer for Monsters and Critics, this panel features ID's own icons of investigation, Chris Anderson (detective, REASONABLE DOUBT), Candice DeLong (former FBI profiler, DEADLY WOMEN), Rod Demery (detective, MURDER CHOSE ME), and Derrick Levasseur (detective, BREAKING HOMICIDE).
Kenda Confidential will close the day's panels, featuring a "fireside chat" with Lt. Joe Kenda (HOMICIDE HUNTER). Investigation Discovery's own senior vice president of production, Sara Kozak, will sit down with Kenda for an intimate discussion, putting Kenda on the other side of the interrogation table… and announcing exclusive news that fans won't want to miss!