By Geoffrey Huchel
Casting News for Pfeiffer, Snipes, Stone and more!
I'm going to start by talking about Michelle Pfeiffer, because it would be totally out of character if I didn't. It was confirmed recently that Pfeiffer will star in the black comedy FRENCH EXIT, a film adaptation of the novel by Patrick de Witt. Pfeiffer will play Frances Price, a wealthy widow and Manhattan socialite who flees New York to Paris to live out her twilight years, accompanied by her directionless son, played by Lucas Hedges, and the embodiment of her husband in the form of the family cat, voiced by Tracy Letts.
Pfeiffer was also cast opposite Annette Bening in the thriller TURN OF MIND, an adaptation of the New York Times Bestselling novel by Alice LaPlante. The Oscar nominees will play best friends Amanda O'Toole (Pfeiffer) and Dr. Jennifer White (Bening). Dr. White, a retired surgeon suffering from Alzheimer's, tries to figure out if she killed the person the police claim she had, or if she's being deceived. Both films are set to be released sometime in 2020.
Oscar winner Emma Stone will be playing the iconic villain Cruella DeVil in Disney's live-action origin story Cruella. Emma Thompson is in talks to join the project. The film is set for release in December, 2020.
Wesley Snipes will star and produce the heist thriller PAYLINE, a film about a small town casino that turns into a battleground after two groups of criminals attempt to rob it on the same night. This will be Snipes' first villain role since 1993's DEMOLITION MAN. The film is slated for summer 2020.
Jessica Chastain and Andrew Garfield are on board to star in the biopic THE EYES OF TAMMY FAYE, which will focus on the rise, fall and redemption of televangelists Jim and Tammy Faye, played by Chastain and Garfield. No details of release at this time. Finally, TWILIGHT star Robert Pattinson is pretty much set to replace Ben Affleck as Batman in the upcoming THE BATMAN. The film will be directed by Matt Reeves, and is slated to hit theatres in 2021.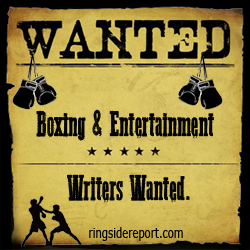 Contact the Feature Writers