Loading ...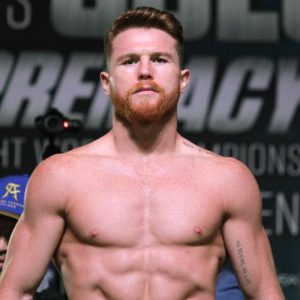 By Rich "Lite It Up" Lopez
Within the last month there has been much debate on who the best fighter in the world is pound for pound. The top three fighters in the discussion are Canelo Alvarez, Terrance Crawford, and Vasyl Lomachenko. These same fighters are in the top three in most of the pound-for-pound lists. If you saw Crawford and Lomachenko's recent fights on ESPN, there was only a debate between those two fighters on who was the best. That's because Canelo is not a Top Rank fighter. The pound-for-pound debate is subjective, but overall, most hardcore fans will place the same fighters in their top pound for pound lists. I admit, it's a very close race between Alvarez, Lomachenko, and Crawford, but after Alvarez's win over Daniel Jacobs this recently, he gets the nod in my list.
Saul "Canelo" Alvarez, 52-1-2, 35 KO's, of Guadalajara, Jalisco, Mexico, now holds three of the major belts (WBA, WBC, IBF) at middleweight. Most importantly, he is the lineal middleweight champion of the world. The resume of Canelo is what stands out to me the most. He has been fighting professionally for 14 years and has been a world champion for 9 years. Alvarez has been a world champion longer than Crawford or Lomachenko. Alvarez has beaten fighters such as: Shane Mosley, Austin Trout, Erislandy Lara, James Kirkland, Miguel Cotto, Amir Khan, Liam Smith, Julio Cesar Chavez, JR., Gennady Golovkin, and Daniel Jacobs. To me the only blemish in that group was the first GGG fight, but Canelo avenged that loss in their rematch. Alvarez did lose to Floyd Mayweather, JR., but Floyd is one of the best fighters of all time. Canelo was inexperienced at that time and has gotten better since then.
Sure, some fans might still criticize Canelo for winning close fights, while Lomachenko and Crawford have dominated opponents. Plus all three fighters have won titles in three different weight classes. However, the difference is that Canelo has fought the better opposition than Lomachenko and Crawford. As of now, Canelo is the best in the middleweight division. With Lomachenko, you can make a case he is the best in the lightweight division but I think he needs to fight Mikey Garcia to prove that. For Crawford, we need to see him fight the best in the welterweight division, like Errol Spence, JR or Keith Thurman. In the near future I'm sure those fights will happen, but for now we have to analyze what has already occurred. Recently Canelo defeated "GGG" who was the number one best middleweight and at that time "GGG" was considered as the best fighter pound for pound. Then Canelo followed this up with a convincing victory over Daniel Jacobs who is the second best middleweight.
Based on this, it's clear now to me who the best fighter is right now pound-for-pound and that is Canelo Alvarez.
Do you agree?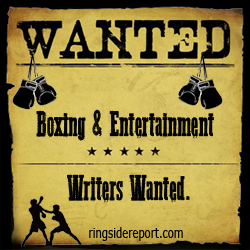 Contact the Feature Writers