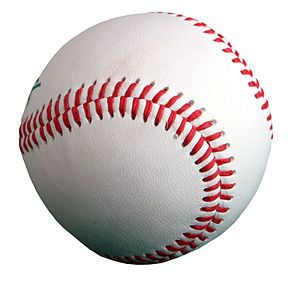 By Geoffrey Huchel
"Take me out to the ballgame; take me out to the crowd…" OK, I know you know the song, but I felt it was apropos considering baseball season is underway. Whatever your favorite team is, like my World Series Champions Boston Red Sox, it can be said there have been some really terrific baseball films through the years. So, grab your cracker jacks and let's look back at some of the movies that celebrate America's favorite pastime.
THE PRIDE OF THE YANKEES (1942) Running Time 2 hr 8 min
Director: Sam Wood
Starring: Gary Cooper
Teresa Wright
Babe Ruth
Plot: This biopic traces the life of Lou Gehrig, famous baseball player, who played 2130 consecutive games before falling at age 37 to ALS, a deadly nerve disease which now bears his name. The film explores his childhood in New York until his famous "Luckiest Man:" speech at his farewell day in 1939.
Trivia: Nominated for 11 Oscars including Best Picture, Best Actor in a Leading Role for Gary Cooper and Best Actress in a Leading Role for Teresa Wright.
TAKE ME OUT TO THE BALL GAME (1949) Running Time 1 hr 33 min
Director: Busby Berkeley
Starring: Frank Sinatra
Esther Williams
Gene Kelly
Plot: Two turn-of-the-century baseball players, who work in vaudeville during the off-season, run into trouble with their team's new female owner and a gambler who doesn't want them to win the pennant.
THE BAD NEWS BEARS (1976) Running Time 1 hr 42 min
Director: Michael Ritchie
Starring: Walter Matthau
Tatum O'Neal
Vic Morrow
Jackie Earl Haley
Plot: An aging, down-on-his-luck ex-minor leaguer coaches a team of misfits in an ultra-competitive California little league.
THE NATURAL (1984) Running Time 2 hr 18 min
Director: Barry Levinson
Starring: Robert Redford
Robert Duvall
Glenn Close
Kim Basinger
Plot: An unknown comes seemingly out of nowhere to become a legendary player with almost divine talent.
Trivia: Nominated for 4 Oscars including Best Actress in a Supporting Role for Glenn Close. Kim Basinger received a Golden Globe nomination for Best Performance by an Actress in a Supporting Role.
BULL DURHAM (1988) Running Time 1 hr 48 min
Director: Ron Shelton
Starring: Kevin Costner
Susan Sarandon
Tim Robbins
Plot: A fan has an affair with one minor-league baseball player each season meets an up-and-coming pitcher and the experienced catcher assigned to him.
Trivia: Susan Sarandon earned a Golden Globe nomination for her performance.
FIELD OF DREAMS (1989) Running Time 1 hr 47 min
Director: Phil Alden Robinson
Starring: Kevin Costner
James Earl Jones
Ray Liotta
Amy Madigan
Plot: An Iowa corn farmer, hearing voices, interprets them as a command to build a baseball diamond in his fields; he does, and the 1919 Chicago White Sox come.
Trivia: Oscar nominated for Best Picture
MAJOR LEAGUE (1989) Running time 1 hr 47 min
Director: David S. Ward
Starring: Tom Berenger
Charlie Sheen
Corbin Bernsen
Margaret Whitton
Plot: The new owner of the Cleveland Indians puts together a purposely horrible team so they'll lose and she can move the team. But when the plot is uncovered, they start winning just to spite her.
A LEAGUE OF THEIR OWN (1992) Running Time 2 hr 8 min
Director: Penny Marshall
Starring: Tom Hanks
Geena Davis
Lori Petty
Madonna
Plot: Two sisters join the first professional baseball league and struggle to help it succeed amidst their own growing rivalry.
Trivia: Nominated for 2 Golden Globes: Best Performance by an Actress in a Motion Picture- Comedy or Musical for Geena Davis and Best Original Song-Motion Picture for Madonna.
THE SANDLOT (1993) Running Time 1 hr 41 mins
Director: David Mickey Evans
Starring: Tom Guiry
Mike Vitar
Patrick Renna
Denis Leary
Karen Allen
Marley Shelton
Plot: In the summer of 1962, a new kid in town is taken under the wing of a young baseball prodigy and his rowdy team, resulting in many adventures.
FOR LOVE OF THE GAME (1999) Running Time 2 he 17 min
Director: Sam Raimi
Starring: Kevin Costner
Kelly Preston
John C.Reilly
Plot: After 19 years of playing the game he's loved his whole life, Billy Chapel has to decide if he's going to risk it all and put everything out there.
61* (2001) Running Time 2 hr 9 min
Director: Billy Crystal
Starring: Barry Pepper
Thomas Jane
Plot: Roger Maris and Mickey Mantle race to break Babe Ruth's single-season home run record.
Trivia: Nominated for a Golden Globe: Best Performance by an Actor in a Miniseries or a Motion Picture Made for Television for Barry Pepper.
MONEYBALL (2011) Running Time 2 hr 13 min
Director: Bennett Miller
Starring: Brad Pitt
Robin Wright
Jonah Hill
Philip Seymour Hoffman
Plot: Oakland A's general manager Billy Beane's successful attempt to assemble a baseball team on a lean budget by employing computer-generated analysis to acquire new players.
Trivia: Nominated for 6 Oscars including Best Motion Picture, best Performance by an Actor in a Leading Role for Brad Pitt and best Performance by an Actor in a Supporting Role for Jonah Hill.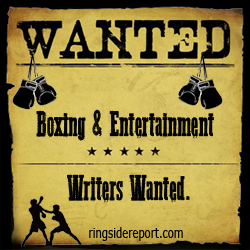 Contact the Feature Writers