By Seth H. Bramson
As noted in our submission of several days ago the situation regarding both of the transit entities noted above has been and continues to be nothing but shameful.
And why, you ask? The answer, seriously, is quite simple: In the transit industry, as in so many other industries, the management (not entirely but throughout too much of the industry) has been and is nothing more than a "good ol' boy" and/or "good ol' girl" network. The schlimiels, muppets, minkees, marroks, mutts and morons who know less than nothing about transit, particularly rail transit, simply move with ease from one entity to the next, no matter how mediocre or completely worthless of a job that person has done at the previous employer.
It began, here in Myamuh, with one John Dyer, named in this column a number of times previously. Dyer knew less than nothing about transit, and less than less than nothing about rail transit and rail operations. As things turned out, he lied his way into a system that, essentially, while serving downtown and the government center from South Dade County was otherwise useless, and, if I may be so frank and honest, worthless.
"But wait, there's more," for you see, dear readers, every move the county has made once they got rid of him (he went to L. A., where they caught on to him in a matter of months and threw his posterior out of there as quickly as they could) has been as bad, if not worse. Dyer was, to put it mildly, followed by as big a bunch of know-nothing putzenyonkles as he was, each of whom, in turn, not only knew less than Dyer did by the time he left, but each of whom, in turn, did nothing to enhance the MetroFAIL anything but a system.
Of course, now that you are hanging on the edge of your seats and anxious to know what each in turn did that was so dramatically inept, I will now disappoint you by saying, essentially, nothing. Each of those total transit incompetents did, in his or her turn at the helm, nothing.
This column or blog is not, contrary to what you may think, self-serving. I will not become the director of an agency riddled with incompetence at the level of MetroFAIL now will I go to work with or for them, but I will give you several hints:
Never once in the entity's existence has it ever run a rail or transit fan's or buff's excursion train although once, if I recall correctly, there might have been a tour of the Hialeah shops. Never once have they run a history train, having this writer discuss the history of rail transit in Dade County going back to the wonderful days of the street cars, and, yes, we had, here in this county, at one time or another, all three types of pre-rapid transit, street car or trolley car intra-city rail transit: animal powered, battery powered and overhead trolley wire powered. That, of course, is another subject for another column, but the point is that MetroFAIL has never done anything to bring the berry pickers, the rail or electric traction buffs or the general public aboard to not only enhance their knowledge of how and why we now have a still useless and worthless anything but a system but of Greater Miami history in general.
And, sadly, I predict that neither we nor they ever will. That is the mentality, and that, coupled with the lack of ingenuity, interest in enhancing the system, and total lack of understanding of what their mission should actually be (a great deal more than just moving people from one point to another) is what the situation is and, I truly believe, will always be. And, as I think you realize, dear friends and readers, not only is more the pity, but, just as with HistoryMiami, I truly believe it always and ever will be.
Back with you very soon to discuss TriFAIL and how totally shameful that operation is along with how great it could have been. Hope you had a wonderful Memorial Day. Be—and stay—well, and, as always, with all good wishes.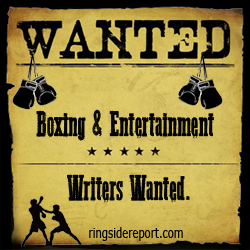 Contact the Feature Writers