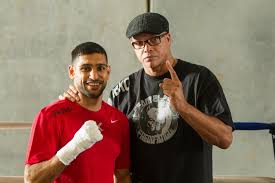 By Tyler "The Miracle Man" White
Just the other day, Virgil Hunter didn't mince his words and called out his fighter – Amir Khan – for essentially not doing enough in regards to training.
Anyone involved in the sport of boxing, knows that hard work and dedication (the motto of Floyd Mayweather, JR.) are absolutely essential to achieving success.
However, hard work and dedication for a number of weeks at a time doesn't cut it – particularly at the highest level – but that hard work and dedication must be constantly applied by a fighter throughout the year.
That's not to say that fighters can't have a rest, or a week off every now and then, but what it does mean is that a fighter can't vegetate and not hone their skills for a prolonged period of time and then decide to get fit and start drilling when they've had a fight date announced…
Hunter was critical of Khan, stating that "He never has practice in between fights. He trains hard for 10 weeks but it's not enough."
The well respected trainer was also suggesting that despite Khan's natural speed and athleticism, the lack of regular practice and drilling prevents him from fully understanding his range, distance and timing.
A lot of people claim that Khan is "washed up" and that he should call it a day and in all honesty, I probably have to agree with those people now after his questionable display against Terence Crawford. However, had he committed himself to truly living the life of a professional fighter, from day one, I think he could still be a force to be reckoned with, despite the vulnerability of his chin.
In regards to Hunter and Khan's relationship, it's always seemed like a strange one to me. I've observed that maybe Hunter doesn't particularly like Khan's ethos or attitude, but feels like he could get the best out of Khan, providing he actually listened.
I feel that Hunter has come away from Khan's most recent fight feeling very frustrated and embarrassed, knowing that while Khan is shooting his own career in the foot he's also tarnishing Hunter's reputation as a trainer.
These comments from Hunter are probably a last ditch effort to get Khan to commit more to his training and maybe have one more shot before he hangs them up, providing he gets himself in the gym now and puts in a real shift.
Either that or maybe his comments are a way of him washing his hands of "King Khan" and hinting that he's done all he can for the Bolton raised man.
Check out Tyler "The Miracle Man" White who is part of the podcast show called "British Boxing Talk" on Apple Podcasts and Spotify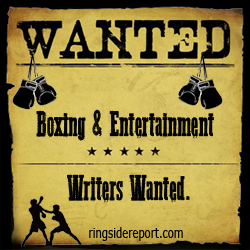 Contact the Feature Writers